An outstanding push by several bass anglers finds us topping the century mark for the bass category. Well done by a group that includes last year's Top Bass champ making a stellar return after being off the radar since January, our resident bank fisherman upping his 2018 personal best and another young angler joining the quest. And away we go…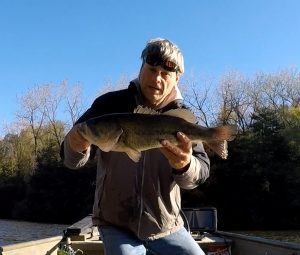 Weight: 4-14
Angler: Mark Balbinot
Date: October 20
Location: Fulton County, IL strip pit
Lure: Big Bladed Spinnerbait (white)
Structure: Laydowns and brush in 2-6' of water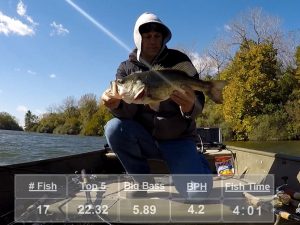 Weight: 5-0
Angler: Mark Balbinot
Date: October 20
Location: Fulton County, IL strip pit
Lure: Red Eye Shad (sexy shad)
Structure: Flat 1-5' of water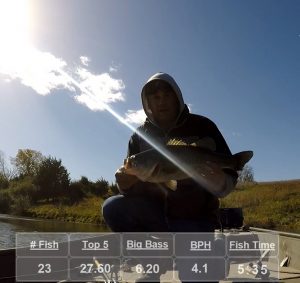 Weight: 5-10
Angler: Mark Balbinot
Date: October 20
Location: Fulton County, IL strip pit
Lure: Red Eye Shad (sexy shad)
Structure: Flat 1-5' of water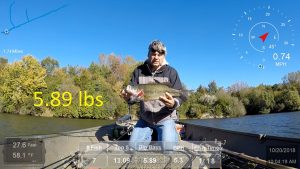 Weight: 5-14
Angler: Mark Balbinot
Date: October 20
Location: Fulton County, IL strip pit
Lure: Big Bladed Spinnerbait (white)
Structure: Laydowns and brush in 2-6' of water
Weight: 6-3
Angler: Mark Balbinot
Date: October 20
Water Temp: High 50s F
Location: Fulton County, IL strip pit
Lure: Red Eye Shad (sexy shad)
Structure: Flat 1-5' of water
Top 5 Weight: 27-9 (6-3,5-14,5-10,5-0,4-14) culls 3-15,2-7,2-6,2-6,2-3
Weight: 1-2
Angler: Teagan Mills
Date: October 21
Location: Lake Storey
Top 5 Weight: 1-2 (1-2)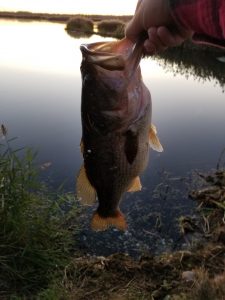 Weight: 3-13
Angler: Jim Junk
Date: October 23
Location: Banner Marsh
Lure: Weedless Senko
Angler Comments: Really thought I was going to get shutout for the day as I was fishing for over an hour without even a bite. Redeemed myself as dusk was setting in with two small ones and this 3-13. All on a weedless senko.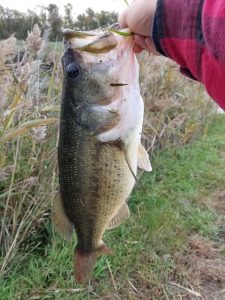 Weight: 5-4
Angler: Jim Junk
Date: October 26
Location: Banner Marsh
Lure: Spinnerbait
Structure: Weed edge
Angler Comments: Had been fishing for a few hours and only managed one small fish. Was fishing a far corner of a lake and he slammed my spinnerbait just within a couple of reels of lifting it up and over the outside weed edge. Short fight ensued.
Top 5 Weight: 23-8 (5-4,5-2,4-9,4-5,4-4) culls 4-2
NOTE: Mark Balbinot also put together a cool data filled video of his batch of catches that I definitely recommend checking out on YouTube at the link below.
https://www.youtube.com/watch?v=G5gCRDE-WLg
Now that's quite an update, especially for the end of October as many have put away their fishing gear in favor of other pursuits. We made the goal of 100 bass but perhaps it's not quite over yet. My annual aim is to land at least one November bass and here's hoping a few others will continue to give it a shot as well. Lots more stuff headed your way as I'm hoping to complete a full week of posting. Talk to you later. Troy