On the road around 4:00am on a Father's Day morning fishing trip. Wonder if I can find anything worthwhile on the radio dial? Yep, not an issue finding some tunes worthy of the latest Top 10 Trip Tunes. Part I today, Part II tomorrow.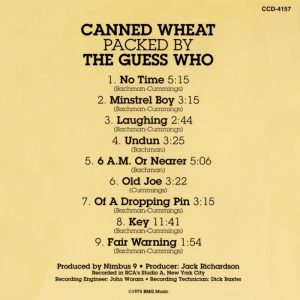 10. Undun – The Guess Who (1969) – Mentioned in a Top 10 edition from last year that you just don't hear this band's work very often on the airwaves so when this one hit my ears it was an automatic inclusion. Written by band member, Randy Bachman, later of Bachman-Turner Overdrive; moody, jazzy, and a flute solo. Also kind of fun with the deliberate misspelling of the title, I dig that stuff (band names as well, put on those musical thinking caps…)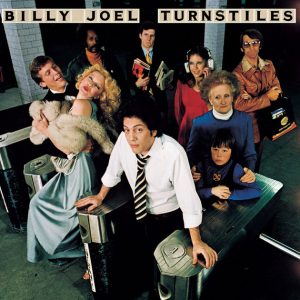 9. Miami 2017 (Seen the Lights Go Out on Broadway) – Billy Joel (1976) – I've always liked "story songs" and this one fits the bill with a native New Yorker penning a song that looks forward from the perspective of someone looking back. Gotta admire the effort from a songwriter who knew his subject, and besides, it is a fun ride musically as well. Don't know much about New York City and its troubles in the 70s but pretty bad shape. Not a big city guy, too many people, too much hustle and bustle and in the case of my state, too much corruption. Perhaps I should get to work on a ditty about Chicago breaking free from the rest of us "downstate" and becoming its own solitary island afloat somewhere out on Lake Michigan.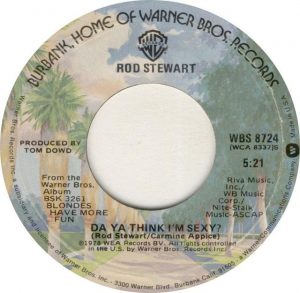 8. Da Ya Think I'm Sexy – Rod Stewart (1978) – Don't answer…This one occupies a spot that takes me back to a kid on the verge of becoming a teenager and brings to mind a new television music countdown program known as "Solid Gold." Now, I had long dug my 70s tunes on the radio but getting a weekly look at some eye catching dancers to go along with my music, well, let's just say "Wow!" Also an awkward time when a song like this came on the radio when riding somewhere with your folks, much less the music video, makes you feel like singing along but not sure if it's appropriate…Fast forward about 40 years and I just hope my kids don't really have a clue what most of the current stuff on the radio is all about yet.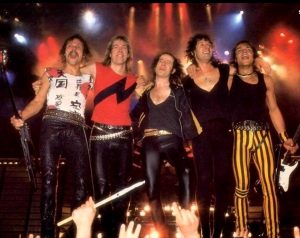 7. The Zoo – Scorpions (1980) – A classic rocker, this was probably my top pick on the jukebox at a local watering hole known as "G.P.s Lounge" where once upon a time me and my buddies spent more than a few evenings, and nights and afternoons…More than a few quarters invested in this one and some darts and just a few cold ones.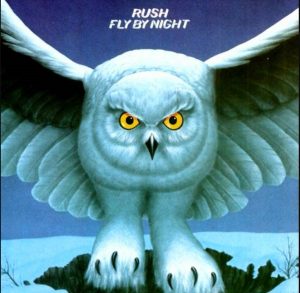 6. Fly By Night – Rush (1975) – Very fitting that this one came over the airwaves at 5:02am, still dark on my escape to the fishing hole while any young anglers who may wish to tag along were still snuggly tucked in bed. Just had to grin at the timing. I've got this mental list of favorite lyrics and this song features a few lines that will make that list one of these days, maybe when I start up a music blog, yeah right, got time for that. Anyway, "Quiet and pensive, my thoughts apprehensive" is pure genius, might trade fishing for such literary ability.
Five down, five to go, back tomorrow. Talk to you later. Troy