Four more October bass join the ledger as a fall feel has descended upon the region. But those shorter days, cool nights and changing colors can signify the potential for a solid fall bite if you can time it right. Read on for the scoop on the latest catches.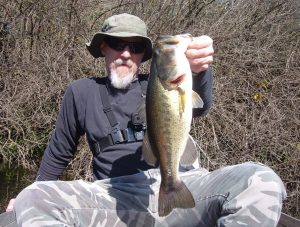 Weight: 2-9 (17.5″)
Angler: Troy Jackson
Date: October 14
Location: Knox County Private Strip Mine
Lure: Zoom Baby Brush Hog (watermelon seed)
Structure: Log
Angler Comments: The sluggish mood of the bass on a regular stop forced my hand and slowing down my presentations paid off.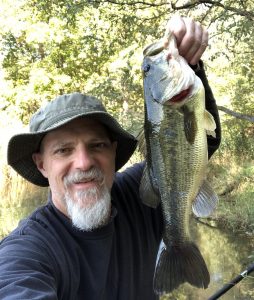 Weight: 2-11 (18″)
Angler: Troy Jackson
Date: October 14
Location: Knox County Private Strip Mine
Lure: Booyah Blade Spinnerbait (snow white shad)
Structure: Stumps
Angler Comments: This one was cool as I actually saw the bass come after the bait as it landed among a couple partially shaded stumps. Always a tense split second waiting until you feel a strike to avoid jerking the lure away from an interested bass.
Top 5 Weight: 14-4 (3-14,2-11,2-10,2-9,2-8) culls a pair at 2-4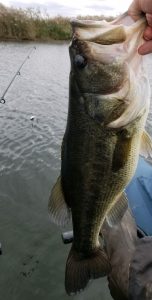 Weight: 4-12
Angler: Jim Junk
Date: October 16
Location: Banner Marsh
Lure: Lipless crankbait
Angler Comments: Was on a few different patterns. Actually think they were just hitting anything and anywhere. Spinnerbaits took the most fish but lipless crank took the big fish of the day.
Top 5 Weight: 24-9 (5-3,5-0,4-14,4-12,4-12) culls a 4-10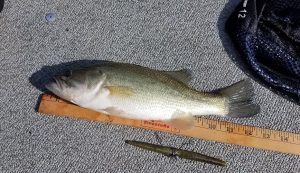 Weight: 1-3
Angler: John Kirkemo
Date: October 18
Location: Lake Storey
Lure: Weighted weedless wacky worm
Structure: 5-7' feet of water near a laydown
Angler Comments: Only fish caught in three hours of fishing. Water temperatures 53-56 degrees. Brisk breeze from south with partly cloudy skies.
Top 5 Weight: 6-14 (1-9,1-7,1-6,1-5,1-3)
Well done in keeping the Top 5 alive for another week and keep 'em coming. Talk to you later. Troy