Decent weather and some open access puts a few more bass in the Top 5 log for a pair of fishing brothers. And yes, we were there at the same time on one day without planning it but maintained social distance as our closest encounter was across a deep cut wall. In fact, it required a cell call as we were literally not within "shouting distance."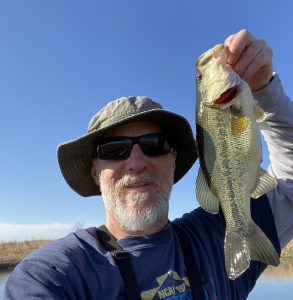 Weight: 1-12
Angler: Troy Jackson
Date: April 4
Weather: Sunny/windy
Location: Knox County, IL strip mines
Lure: 3/8 oz. jig (black/blue) with #11A pork frog (black/blue)
Structure: Overhanging tree/drop
Angler Comments: This one worked out just like it was supposed to as this bass was hanging around one of the prime structural elements on this small pothole of a pit.
Weight: 1-8
Angler: Troy Jackson
Date: April 4
Lure: Strike King Red Eye Shad (orange craw)
Structure: Ridge
Angler Comments: A nice setup for a lipless crank produced along the deep side of a slight ridge separating the main bowl of this pothole from an adjacent shallow bay.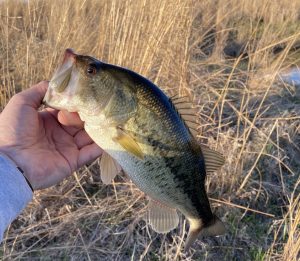 Weight: 1-4
Angler: Troy Jackson
Date: April 4
Lure: Strike King Red Eye Shad (orange craw)
Structure: Drop
Angler Comments: When possible on a steep walled stretch on a strip pit I like to parallel a straight bank to keep my bait in the potential strike zone throughout the retrieve. This time it worked.
Top 5 Weight: 5-13 (1-12,1-8,1-5,1-4)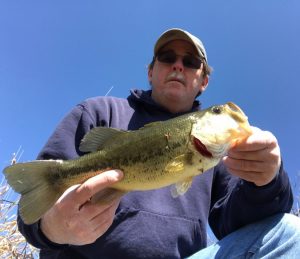 Weight: 1-10
Angler: Brent Jackson
Date: April 5
Location: Knox County, IL strip mine
Lure: Mann's 4- crankbait
Top 5 Weight: 1-10
Nice to get some fresh air and nab a few bass along the way. Full report on the weekend to come, hopefully later this week. Talk to you later. Troy