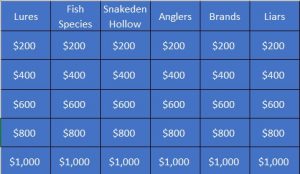 Contestant: "I'll take Snakeden Hollow for 1,000, Alex."
Alex: "Name the four original Snakeden Hollow workers."
And the answer, from 1990, is…coming your way after a brief interlude.
By the time Snakeden Hollow opened for public access on July 1, 1990, the site had one truck, a tractor with a mowing deck and four employees. The only structure on the site was a pair of pit toilets at the parking lot on "the big lake." That lake was generically referred to as Snakeden Hollow Lake and would not sport an official name until nearly a decade later.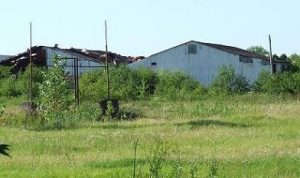 Snakeden Headquarters Version 1.0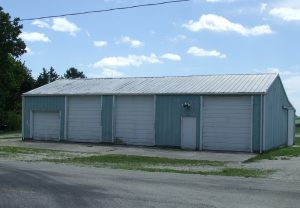 Snakeden Headquarters Version 2.0
Headquarters began in an abandoned building adjacent to the property just off of Route 167 east of Victoria, Illinois. Shortly thereafter it moved to a couple garage stalls in building in town. However, most of the heavy decision making in those formative months was done over a cinnamon roll or a donut at Victoria's old Hospitality House diner.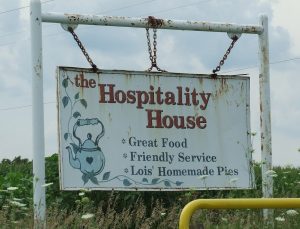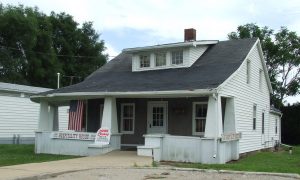 More than a few plans were formulated at the old Hospitality House
Much of the early work involved mowing amidst the ungroomed, boulder strewn landscape along with driving fence posts and posting boundary signs. There was also a daily battle between man and rodent as weirs and overflows steadily needed unclogging on the heels of some busy beavers. And on a couple occasions, there was a fishing pole or two employed in order to get educated on what the site would have to offer to the public.
Those few months in the spring and summer of 1990 left quite an impression that remains just over 30 years later. I was fortunate to have had a front row seat in those formative days and have come to appreciate the unique perspective gained. The site has come a long way over the years with many upgrades yet still retains a great deal of the old off the beaten path fishing appeal.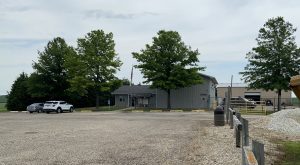 Headquarters 2020
Contestant: "Who are…
Jim Lewis – original Site Superintendent
Rick Knisely – later became Site Superintendent
Mike Phillips – still working at Snakeden
Troy Jackson – six month temporary employee
Talk to you later. Troy