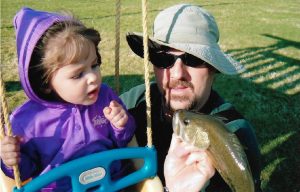 Fifteen years ago, Julie and I were less than two years into starting a family and were only a few months away from welcoming a sibling for Helena. The old pictures in today's post are from an April 2006 visit to Little John Conservation Club.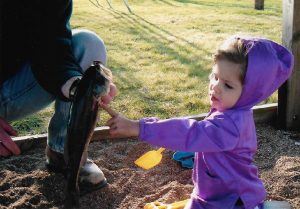 Of course, during a trip to Little John, it's recommended to pack along a fishing pole or two to see if you can get a few bites. Along with the fishing gear in those days, we also packed along a car seat, a diaper bag, a stroller, kid food and snacks, sippy cup…and so on. While I have learned that the standard "they grow up so fast" statement is indeed true, I can't really say that I miss the preparation and packing that was a part of hauling little kids. Nope, these days, it's just a matter of handing Helena the keys, telling her three siblings to pile into the minivan and off we go with our chauffeur. Still seems a little strange at times.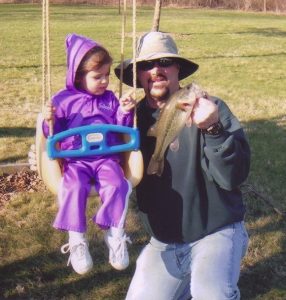 The picture below is a more recent look at the old scene above. It was taken last spring as part of a larger project that has yet to fully materialize. The intent was to duplicate as many of my blog banner pictures as possible to use as a new blog banner. That project is still in the works, so I guess consider today's flashback post a sneak preview.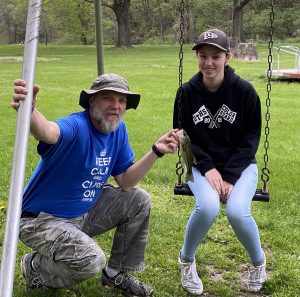 Talk to you later. Troy