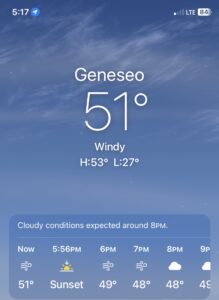 Well, I am on the board with my first bass of 2023 after a recent outing courtesy of early open water. In fact, in terms of open water, I was able to make some casts in February which is unusual in my neck of the woods. However, three and a half hours of chasing those February bass resulted in zero bites. But that's all water under the bridge as I post my first fishing report of 2023.
Stats
Date: March 5
Location: Hennepin Canal
Time: 4:00pm-5:30pm
Totals: 1 bass
Weather: Partly cloudy/very windy
Lures: Strike King Red Eye Shad (red craw) – 1 bass
Top Bass: 1-0
Winning Lure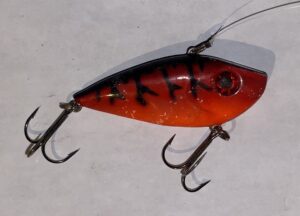 Notes and Nonsense
Bike Over Boat – While I had my boat on the water once in February, the conditions for this March trip were more conducive to bank fishing (high winds and limited time). As such, I aired up my bike tires, repaired my kickstand, drove to a stretch of The Canal that is conducive to bank fishing, and pedaled to a productive area. About twenty minutes into casting, I had my first bass of 2023. After another hour or so of fishing, it remains my only bass of 2023 as I could fool no others.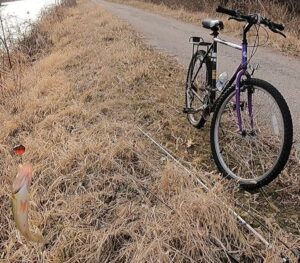 GoPro No Go – Earlier this year, I was able to obtain a replacement GoPro as my Hero9 Black model had ceased functioning. Unfortunately, the replacement device that was provided had issues of its own, shutting down repeatedly while recording. A resolution is in the works and hopefully I will be back on track for video once the bass bite and the weather begin to pick up.
The best I could muster with a faulty GoPro
Weedless – Prior to this outing, the earliest that I had ever fished The Canal was April 15 last year. The entire Canal is quite shallow, and many stretches become choked with surface vegetation by summertime. Of course, the fish don't go anywhere but the vegetation gives them more places to hide and can make for some challenges with lure presentations. In contrast, early March finds The Canal waters wide open and quite appealing. Better weather will certainly change those conditions but will also see an uptick in bass activity. Such are some of the many variables that come into play in chasing these green fish.
It's great to be on the board and a couple weeks ahead of the 2022 results as my first bass last year didn't show up until March 20. Only 553 bass to go to top the 2022 results. That's a tall order, and probably not realistic as 2023 may see some changes in time and approach. As always, stay tuned for the results. Talk to you later. Troy