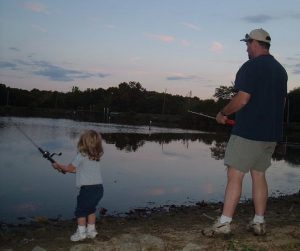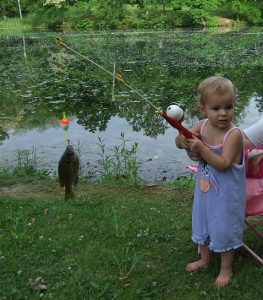 A welcome refrain as I ready my gear these days on the eve of a bright and early fishing trip departure is the question, "Dad, can I go fishing with you?"
Music to a fishing dad's ears but not always feasible or logistically possible.  Won't get into the particulars on the reasons or excuses but last summer wound up with pretty much constant work from the Fourth of July through Labor Day really making a mess of things.  As a result, we only had two opportunities in June to get the kids on some fish but were quite successful during those outings.
But from a parent perspective it's not simply about how many and how big the fish are.  It's also been cool to see the progression from stubby Mickey Mouse kiddie poles to regular sized spincast combos and more recently getting the hang of a spinning rig.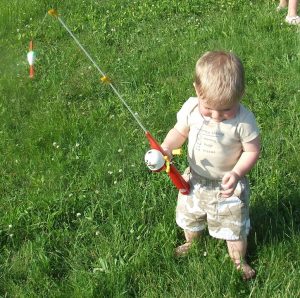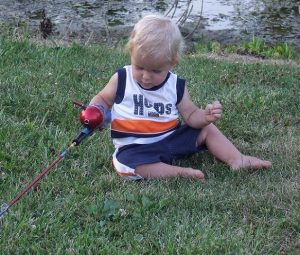 The evolution from having mom or dad cast to nowadays winging out a slip bobber setup with increasing distance and accuracy has also been a treat.
And simply looking down a stretch of bank to see four young anglers casting, reeling, laughing, hollering, smiling and catching is about as good as it gets.
Looking forward to the day when they get the hang of baiting their own hooks and taking off their own fish so mom and dad can expand that line of anglers for a little friendly grown up vs. kid competition.
So for 2017 we gotta get in some more of that family fishing time.
Only six more days of school for this bunch and a summer with a few less activities this time around mean that there's no excuse for anything short of a record year of reeling 'em in.
Waxworms and bluegill beware…Talk to you later.  Troy