How about another scan of the radio dial? An abbreviated version this time around with a "Top 5 Trip Tunes" as the round trip to my Iowa fishing hole is about half the time of my regular Illinois trips.
5. Didn't We Almost Have It All – Whitney Houston (1987) – Honesty is the best policy but this one feels a little like admitting that I also dig some MeatLoaf or Air Supply. Over the top sort of Broadway number here, but the lady could flat out sing without the vocal histrionics looming on the horizon from the likes of Mariah Carey and Boyz II Men, my departure point from contemporary radio.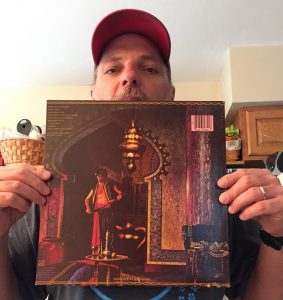 4. Shine A Little Love – ELO (1979) – Not being made of money growing up, my vinyl collection was rather limited but the Discovery album containing this cut was worth the investment of some yard mowing money. Just learned an interesting fact about it recently too, as the menacing figure on the back cover is Brad Garrett, later of Everybody Loves Raymond fame, kinda cool.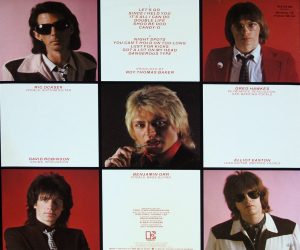 3. Let's Go – The Cars (1979) – Ah yes, a junior high summer with this tune playing on cassette over and over, rewind required. And a real high quality version that I recorded by placing my cassette tape player in front of my clock radio and hoping my younger siblings would be quiet or elsewhere for three and a half minutes, right.  (Note: this is the back cover of the Candy O album containing "Let's Go", front cover is a classic and more risqué).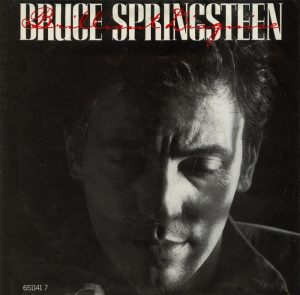 2. Brilliant Disguise – Bruce Springsteen (1987) – A pretty dark look at relationships from "The Boss", a real grownup song. However, my love of lyrics combined with an inability to resist some sophomoric humor finds me forever chuckling as "The Boss" uses "wee wee" in the tune. Of course, his line "But come the wee wee hours, well maybe baby the gypsy lied" refers to late night/early morning. But as a lyrical nut, I can't resist, just adds a little something extra to what is already a favorite cut.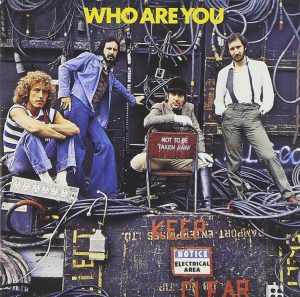 1. Who Are You – The Who (1978) – Sometimes, if you're lucky, you can catch the uncensored version of this one on the radio which I suspect has prompted many a listener who is unfamiliar with the tune to raise an eyebrow and utter, "What did he just say?" Yep, Roger Daltrey just dropped that "bomb" and in another nod towards never growing up, I still get a kick out of the old school songs with bad words that have long been "snuck by" on the airwaves. This one rocks anyway, just an added bonus that keeps me on the edge of my seat every time it comes on the radio.
Dig my tunes and always fun to head off on a tangent that may be a bit of a stretch for an outdoor blog. But the drive has always been an integral part of any outing, whether fishing, trapping, camping or a family day trip. As I frequently fly solo these days, the radio serves as a welcome outdoor traveling companion. And I'm back on the road to the fishing hole this morning, so…Talk to you later. Troy