The Top 5 goes a little more "classic" than yesterday's favorites with some pretty heavy hitters, all-time greats in fact.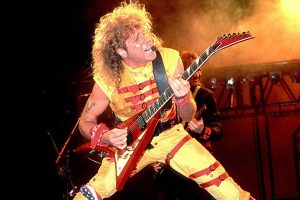 5. "Your Love Is Driving Me Crazy" – Sammy Hagar (1982) – Between Montrose and trying to replace David Lee Roth, "The Red Rocker" was successfully jamming solo with a batch of hits. For my money, this is the best of that bunch.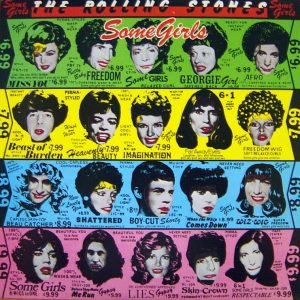 4. "Shattered" – The Rolling Stones (1978) – Always kind of lukewarm on The Stones but Mick and the boys doing their thing on this one is a treat. A rambling, seedy, dirty, nasty bit of a musical trek through the big city. "Pride and joy and greed and…" well, you know, along with rats, bedbugs, maggots and a battered brain. Cool when a song such as this gets me wandering back through the catalog for another listen, so many songs are cooler the older you (and they) get. Oh yeah, it also says "Shadoobie" a lot of times.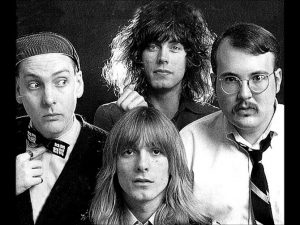 3. "Surrender" – Cheap Trick (1978) – What a cool song from the band hailing from Rockford, Illinois. Not only a great hook but also a warning about what was called "VD" back in the day. Also included is a quick shout out to KISS amidst a rough visual of walking in on the folks. Last but not least, it brings back memories of the 80s classic "Fast Times at Ridgemont High" with Damone pitching Cheap Trick concert tickets. How's all that for a tune?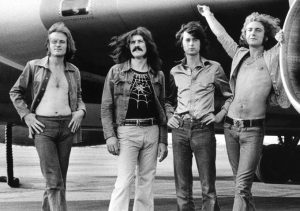 2. "Over the Hills and Far Away" – Led Zeppelin (1973) – Another great intro, interesting finish and keeps chugging along in between. In addition, I've long had a thing for tunes that never use the title in the lyrics, kind of a fun trick to pull out every once in a while I suppose.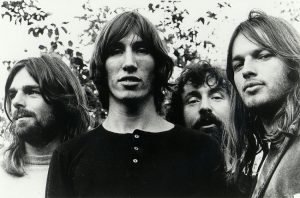 1. "Wish You Were Here" – Pink Floyd (1975) – Speaking of intros, here's another to add to the list. The title track from the how do you follow up "Dark Side of the Moon" album. A wistful lament on a lost relationship with a lost soul and what a wonderful title to sum it up. Sonically hits the spot and one of those cuts that always amazes with the depth of emotion conveyed while needing only a sparse lyrical accompaniment.
Hey, it's been fun, but this will wrap up the musical portion of my "outdoor" blog for 2017. What was kind of a whim with the first Top 10 batch wound up being a fun rundown of sixty tunes. I guess that would work out to $1.20 worth of my two cents from a half dozen drives with a lifelong companion known as the radio. Talk to you later. Troy