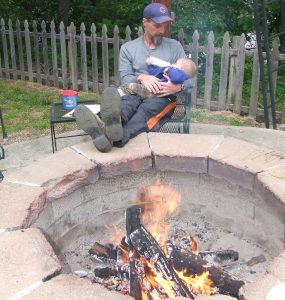 On the heels of yesterday's posting about an unexpected fringe benefit of blogging, here comes another one. Funny how it worked out like that.
Today's blog banner photo of me and our youngest, Zac, comes from 2012 at a place called "The Doghouse" during a weekend family getaway. Doesn't get much better than sitting around a campfire with the family and getting kind of tough to remember what it was like when kids were this small.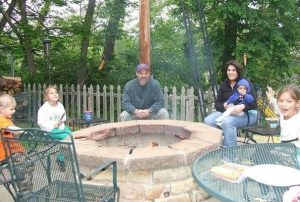 At that time I was hooked up with another blogging gig and I had mentioned a desire to check out Jim Edgar Panther Creek State Fish & Wildlife Area in Cass County, IL. A fellow who occasionally commented on my blog entries reached out to offer up his family's cabin, known as "The Doghouse", located just a short drive from the park.
We took him up on the offer and would make several visits over the next couple years, using the spot as base camp for trips to Jim Edgar, Springfield and The Emiquon Preserve. A very generous offer that was greatly appreciated by me and Julie as our standard version of weekend trips involve a tent instead of a cabin. And with the little guy in tow that would mean two tents and a pack and play. Done it more than a few times but when offered alternate accommodations, well, we were all in.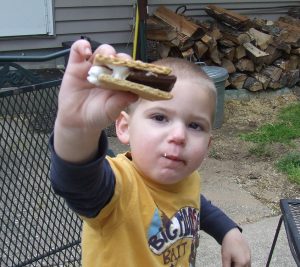 A campfire definitely calls for some s'mores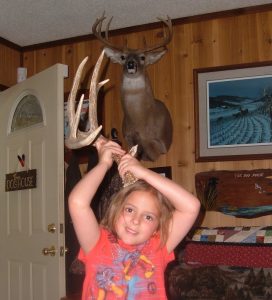 Plenty of silliness is the norm for our bunch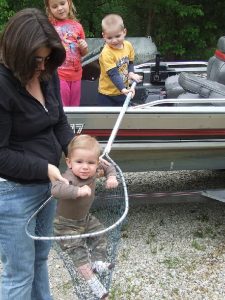 The silliness continues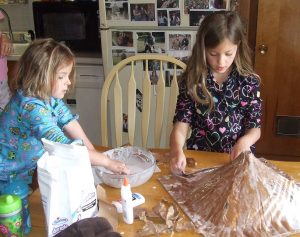 Even built a volcano for a school project, much better in a cabin than a tent 
The additional pictures from those days demonstrate that a good time was had by all, which is typically the case. But sure was a lot easier on the mind and body thanks to a generous gift of a home away from home. Thanks again to Mike if you happen to catch this post. Talk to you later. Troy