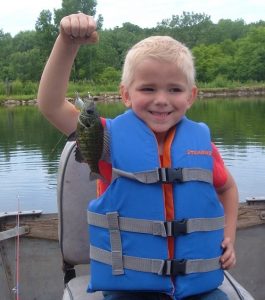 Over the years, my kids have asked, "Dad, who is your favorite kid?"
Well, depends on the day, I guess, and who says it has to be one of your kids.
Just kidding, of course, it's a four-way tie for first place.
Today's Blog Banner pic features kid number four to round out the crew. This is our youngest boy, Zac, during his turn in the boat on a 2016 camping and fishing trip. And his catch is what I am referencing in the title of today's posting.
Yep, the good old, reliable bluegill is a dad's best friend. Typically quite cooperative and a solid battle for anglers of Zac's size with their circular runs and occasional dives at boatside putting a good bend in an ultralight rig. Setting up the kids with a slip bobber, a 1/16oz jighead tipped with a waxworm and perhaps a split shot to get the bobber upright does the trick. For my money, the slip bobber is the key to better and safer casting as opposed to several dangling feet of line flapping in the wind and looking to hook something besides a fish. I also vote for a spinning setup over a spincast rig once the kids can manage the technique as they are much friendlier with such a slip bobber approach as well.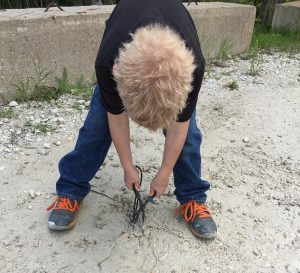 But, as with most kids Zac's age (and some grown up kids too) the fishing trip is about more than fishing. Why just last year he spent a fair amount of time trying to destroy my needlenose pliers by digging holes in the lane next to our fishing hole. Also ran through a fair amount of our waxworms by seeing how many he could impale on the trebles of a crankbait.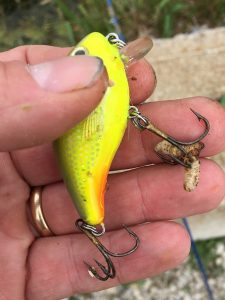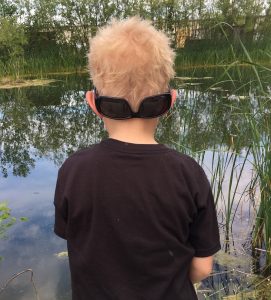 Always entertaining and good to know that when his attention turns back to a fishing pole on these outings that there will be some bluegill ready for action. Talk to you later. Troy