And now…the countdown continues. A new wrinkle this time around with a countdown within the countdown as I rate my all-time favorites from one of the artists.
5. Second Hand News – Fleetwood Mac (1977) – Lead cut from legendary "Rumours" album which hit the charts and made a mark on this kid who was in fifth grade at the time. But it wasn't until many years later that I actually owned the CD and was able to discover that the hits just kept on coming beyond the singles on the radio. Love songs come in many guises, such as this peppy, driving, breakup cut. And it don't get any better lyrically than "Won't you lay me down in the tall grass and let me do my stuff."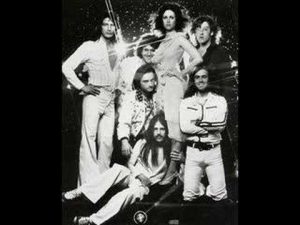 4. Count on Me – Jefferson Starship (1978) – Hey, what do you know?  I guess you can count on me for another love song in the countdown.  Number two on my Top 10 list from the various incarnations of the band.  A list dominated by the 1975-79 time frame, a period between an Airplane and a simple Starship.
My Top 10 Jefferson Airplane/Jefferson Starship/Starship Songs
1. Miracles (1975)
2, Count On Me (1978)
3. Runaway (1978)
4, With Your Love (1976)
5. Jane (1979)
6. Play On Love (1976)
7. Somebody To Love (1967)
8. White Rabbit (1967)
9. No Way Out (1984)
10. Guess it's a tie for all the rest
3. Sweet Talkin' Woman – ELO (1978) – Among my favorite bands and fun to discover some themes in my favorite tunes. Unique instrumentation, another batch of call and response along with a pattern of dropping a "g" for some bad grammar. You know, searchin', hopin', waitin', runnin', talkin'… I kind of like to use that trick in my writin' too. At any rate, a true audio treat.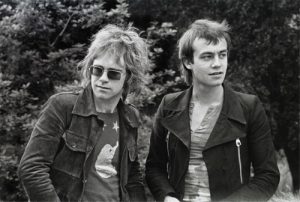 2. Tiny Dancer – Elton John (1972) – Sir Elton and his buddy, Bernie Taupin, picking up steam, just nailing it with a battery of killer cuts and the rest is prolific pop music history. Got a great "Old Grey Whistle Test" 1971 performance of this one on DVD, just a guy and his piano doing it up right before the over the top theatrics, which were also a wacky bit of fun. And admittedly a sucker for the "Almost Famous" sing-along scene (got it on DVD too).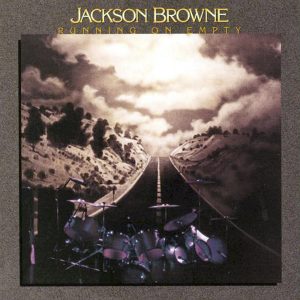 1. Running On Empty – Jackson Browne (1978) – Bucking for my favorite song of all-time, how did Browne write this before he even turned 30? What a gift to write something about a place in time or state of mind that not only strikes a chord with a listener but will remain relevant, well, forever. And I've long dug that wistful, nostalgic slide guitar amidst the driving beat to add to my interpretation of this song. A song that speaks to me a little more with each passing year. "Looking out at the road rushing under my wheels…" Keeps moving faster all the time.
Until next time, I hope this tangent may prompt a few to revisit the radio, dust off the music collection or surf in search of an oldie but goodie.
Back to the outdoors come Monday with a Top 5 Update followed by a birthday blowout, a new look and who knows what else. You wouldn't want to miss that, right? Talk to you later. Troy