Once upon a time, we had access to a place we called "Pat's Creek."
The Henderson County, IL fishing hole was the site of many adventures. Among the activities at the location was bankpole fishing which is featured in today's flashback from July of 1998. Heavy on pictures for this one and a little lighter than normal on words for a change of pace.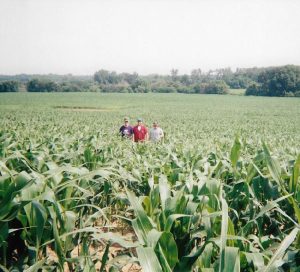 A substantial walk through the corn was required as the creek resides at the treeline in the background. Left to right are Dad, Tim Townsend and Brent Jackson.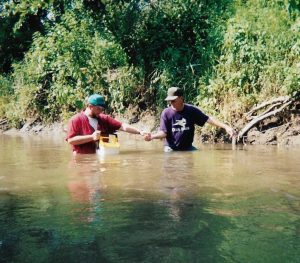 Dad and Tim baiting up with minnows, also used crawdads, bluegill, green sunfish and corn over the years.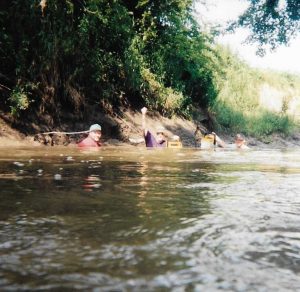 Another bankpole ready for action and these armpit deep ones were always a little exciting to run as you and your catch are pretty much face to face.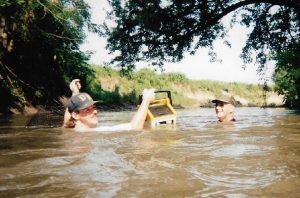 Crazy to look back at the depth of the creek as wading into the same holes in later years wouldn't even get deep enough to make you breathe funny (if you've waded a creek you know the water level I'm talking about).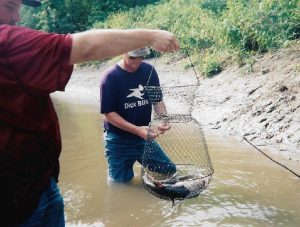 Success and rebaiting for round two.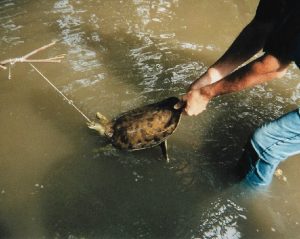 And it ain't all fish folks.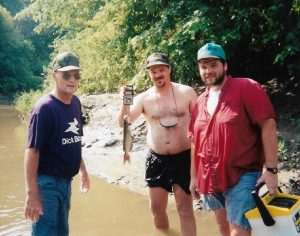 The penchant for data kicks in and perhaps I should've stayed on the other side of the camera…or at least worn a shirt.
Time to pack it up for another time and was always a treat to let the current push you through some of the deep holes.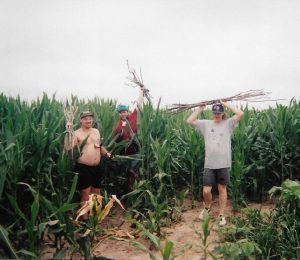 A triumphant return from the creek bottom after another old fashioned adventure in an old pair of "creek shoes."
Don't get much better than wading the creek, fond memories that never fail to bring a smile.
More creek fishing up next month in another Friday Flashback post. Talk to you later. Troy