And now, ladies and gentlemen, an update worth waiting that extra day…
We have the first 20-pound creel of 2018 courtesy of the pair of bass below.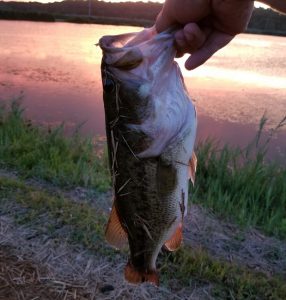 Weight: 4-0
Angler: Jim Junk
Date: July 19
Location: Banner Marsh
Lure: Senko
Angler Comments: Not much fishing for this week and thought I might get skunked. Went Tuesday and not even a bite. Went back today and only had about an hour of daylight left. Time was running out and I landed a skinny one that was just under 2 pounds. Next couple casts produced this nice 4-0.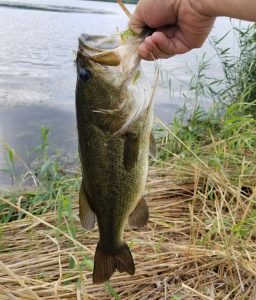 Weight: 3-13
Angler: Jim Junk
Date: July 22
Location: Banner Marsh
Lure: Senko
Angler Comments: Hit just as my Senko made it to the edge of weed bed. Thought I had just hooked weeds until he started running.
Top 5 Weight: 20-1 (4-5,4-1,4-0,3-14,3-13) culls 3-10 and 3-11
With the submission of the latter of the above bass, Jim added in his text that "I think that's just enough." Indeed it is, as our latest correspondences had also referenced the 20-pound mark that was within ounces as we entered July. It becomes a taller order to cull once you get into that neighborhood and here's to Jim for consistently whittling away with quality catches. I, for one, also appreciate the fact that he is reeling 'em in from the bank on public water. Keep up the good work, you're keeping the Top 5 alive. Talk to you later. Troy