I like milestones.
And certain numbers lend themselves to milestones. Being a sports fan, one such number is "300."
So, for today's entry we celebrate "Post #300" on the website. Not too bad for a blog that is on day number 461 of existence. Perhaps a little ridiculous but I can't help it, just like to ramble and write.
Maybe a stretch but here's a shout out to the number "300" with a meandering (used that as a blog name a few years ago) batch of milestones, trivia and my best shot at a fishing equivalent for each item.
300 Game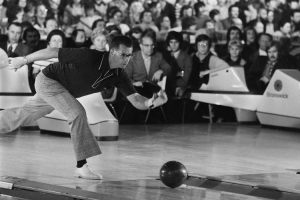 I always remember watching bowling on television back in the 70s with my grandma, a time when Chris Schenkel was on the microphone and Earl Anthony (pictured above) was the man. I also recall tuning in just long enough to see the bowler lose his 300 game and then moving on to whatever else a kid did. In terms of televised 300 games, the legendary Anthony never achieved the feat despite having over two dozen perfect games on his ledger.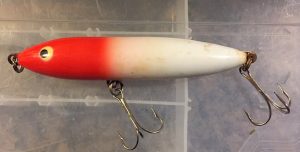 Always thought this classic Zara Spook lure pattern kind of looked like a bowling pin.
300 Wins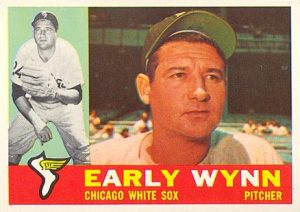 One of the pair of Major League Baseball pitchers who ended his career on exactly 300 wins was the aptly named Early Wynn (the other was Lefty Grove). It took Wynn seven attempts over the course of the end of the 1962 season into the 1963 campaign to get his final victory, the longest span of the hurlers who have attained the mark.
300 Saves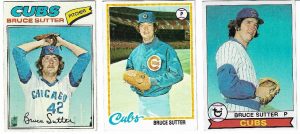 Hall of Famer, Bruce Sutter, who played for both sides of the Cubs-Cardinals rivalry ended his career with precisely 300 saves as he wrapped up his career with the Braves. Funny thing is, while I appreciated his work for my favorite squad, the Cubs, it was his role on the receiving end of a pair of Ryne Sandberg homers while pitching for the Cards that remains etched in my mind. Nationally televised on June 23, 1984, "The Sandberg Game" would make the Cubs second sacker a household name and both players would eventually go on to earn Hall of Fame inductions.
.300 Average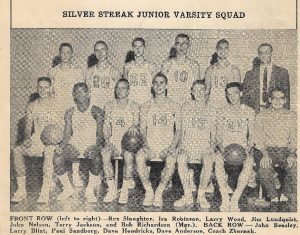 1960 Galesburg High School JV Squad with front row first from left being the son of baseball great, Enos Slaughter.  I just so happen to be the son of another hoopster in the front row sporting #21.
This baseball mark is generally accepted as the dividing line between good hitters and great hitters. And when taking in an entire career, I think it holds even more significance. Among those who finished their baseball days with an average right on the mark was Enos "Country" Slaughter, most notably with the Cardinals through the 1940s. And in an interesting piece of post career trivia, Slaughter resided in my old hometown of Galesburg for a number of years.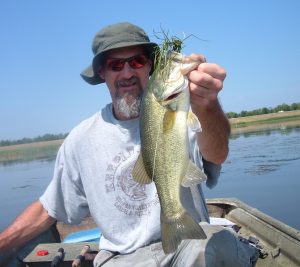 Topwater frog bass where my career hookup ratio on strikes probably hovers around the .300 mark as well. 
300 Movie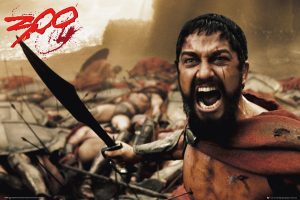 Okay, so not sports related and never seen this flick that sounds like it's just one fight after another with more than a little gore. Not my thing, sure my boys would get a charge out of it but not gonna happen. We'll stick to battling some bass instead.
Well, there you go as that's the best I can come up with for my milestone celebration. Always fun to work in a few more of my favorite subjects disguised as an outdoor post. And I waste no time with post #301 hitting the blog tomorrow with our latest Top 5 Update. Talk to you later. Troy