Not only am I a stat guy, but I guess I'd have to say that I'm a wrap-up guy as well. I suppose my lifelong baseball fandom may shoulder much of the blame for these habits.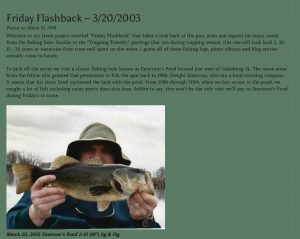 And similar to the world of America's Pastime, we started this journey in March and are putting a wrap on it in November.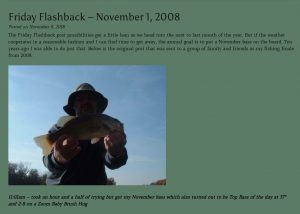 Therefore, it's time for the recap and some stats, which in the world of blogging allows me to compile another post on a particular topic or series. In the process it also helps me to figure out what it all was supposed to mean, if anything at all.
The initial run of Friday Flashback began with a post on March 16. That submission offered up the premise of the series as looking back on outdoor adventures in increments of five years. Thus, you would get Friday posts that reminisced about events from 1988, 1993, 1998 and so on up until 2013. I'm actually kind of proud of the concept and the fact that I was able to fill up every Friday through November 9 with some "fish stories" and more.
All told, the series spanned 35 consecutive Fridays and featured over 175 photos to accompany my rambles. We managed to hit each of the five year marks along the way stretching all the way back to 1988 (5 posts). Chronologically we also visited 1993 (1 post), 1998 (3 posts), 2003 (13 posts), 2008 (6 posts) and 2013 (7 posts).
Here's a look at some more of the final stats with some help from the pics below, all of which appeared in a 2018 Friday Flashback post.
Not just fish

Lots of lures

More than a dozen guest star appearances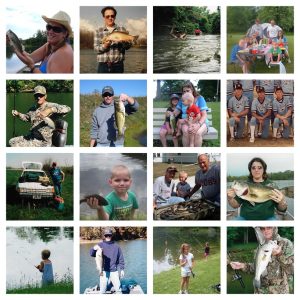 Over two dozen fishing holes visited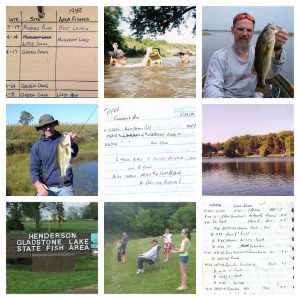 Nearly 400 bass landed along with many other species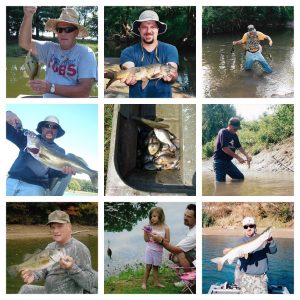 Now, I've done a bit of prowling on the internet over the years in search of fish stories and such and for better or worse there's nothing out there that's quite like what you get here. Lots of content, local flavor and an average Joe approach that hopefully more than a few fellow outdoor folks can relate to.
And coming your way in 2019…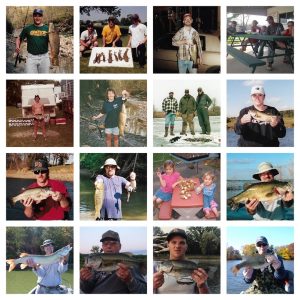 And here's the kicker, I've got four more years' worth of this flashback stuff. We'll kick it all off again in March 2019 as we look back in another batch of five year increments running from 1984 to 2014. Hope you'll tune in for that long walk down Memory Lane and in the meantime stop back by as I've got plenty of other stuff to fill the fishing "off season." Talk to you later. Troy