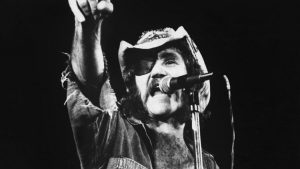 RIP, Ray Sawyer, the eye-patched co-lead singer of Dr. Hook & the Medicine Show who passed away earlier this week.
Sawyer's vocals are featured on the iconic hit, "The Cover of the Rolling Stone", a satirical romp on making it big. If you've never checked out this crew doing their thing on this cut, it's worth a search and brings a smile. It also leaves you wondering just what these guys were up to and to what degree their performances reflect a bit of chemically influenced reality versus an entertaining batch of leg pulling. At any rate, they sure looked like they enjoyed their craft.
A tongue in cheek assessment of the pinnacle of rock stardom was offered up in the following bit of the Shel Silverstein penned lyrics:
"Wanna see my smilin' face on the cover of the Rollin' Stone."
Well, they made it once upon a time, in caricature. Mission accomplished by this wild crew who produced plenty of smiling faces on those who with an ear on their craft and an eye on their antics.
And being that this is an "outdoor" website, I do have a tie in to the world of fishing and one of its publications. While Illinois Game & Fish may not pack the star powered punch of Rolling Stone, it is kind of cool to see your smilin' face looking back at you from the cover.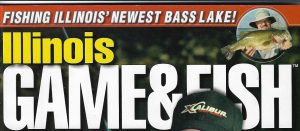 Don't know what fraction of Andy Warhol's "fifteen minutes" the 2010 appearance might rate but still fun nonetheless. Got a larger shot and a shout out in the accompanying article as well but that is a tale for another day, perhaps this spring.
Talk to you later. Troy