Top 5 Trip Tunes need no introduction so here we go.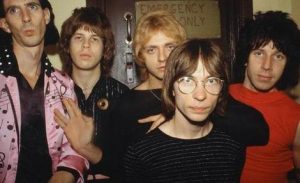 5. You're All I've Got Tonight – The Cars (1978) – This is the fourth cut from The Cars debut album to make a Trip Tunes list since kicking off the project in September 2017. How's that for a band's first record? And there's a couple more good tracks still left on the album, ranks as one of the best. This cut also makes me wish I knew more about music and crafting a song as there's a whole lot going on here to enjoy.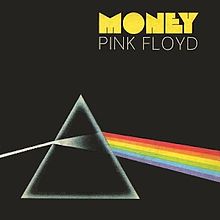 4. Money – Pink Floyd (1973) – Similar to tune #5 above, this one hails from a great album, something called Dark Side of the Moon. In addition, it has some quirky musicality which I still can't understand, not my thing. Perhaps a primitive music fan but I like 'em because they sound and feel good. And while just a bit sophomoric, I also dig it when they sneak in an uncensored line on the radio.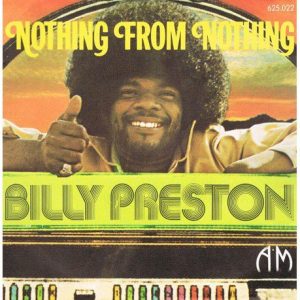 3. Nothing From Nothing – Billy Preston (1974) – If this one doesn't get you moving, whether simple toe tapping or a little air keyboard, well, I don't know what to tell you. There are certain people who were born to do certain things and it is cool when it all works out. Billy Preston was one of those people and his enthusiasm for his craft is contagious with this tune being a perfect example.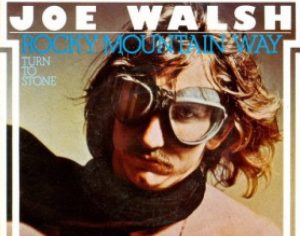 2. Rocky Mountain Way – Joe Walsh (1973) – Sticking with the born to jam theme, Joe Walsh is about as entertaining as it gets. Whether playing, singing or just rambling this guy knows how to have fun. I'm also partial to baseball references in song lyrics and Walsh's "bases are loaded and Casey's at bat" is a hit.
1. Do It Again – Steely Dan (1972) – Back in the days when a youngster rarely, if ever, got a glimpse of the rock stars from the radio there was always a mental image of the guys and gals. When I did get a look at Donald Fagen and Walter Becker at some point (probably on The Midnight Special or at The Platter record store), well, my imagination wasn't even close. No matter to me, but wonder if these guys would be glamorous enough for today's musical landscape. Ideally, their songwriting and musicianship would win out but not so sure as were not in the 1970s anymore.
And this concludes our Top 10 Trip Tunes. Back to regular programming tomorrow with another Friday Flashback and looking forward to stalking some bass as we head into a new month. Talk to you later. Troy