Quite the chronology from 30 years ago this week.
Dateline: May 12, 1989 – Ripon, WI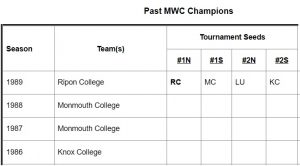 Came up short in 1989 but had to include the 1986 results for fun, another story for another day.
On May 12, 1989, I played my last ever baseball game, a 5-4 loss to Lawrence University during the Midwest Conference Championship. Remember how it all went down all these years later too, had a perfect view from my second base position. A bases loaded walk on a 3-2 pitch that was too close to take. Still ticked off at the batter for not taking a cut and more so at the ump for not having the guts to call a strike a strike. The 1989 MLB draft then came and went without a call (that's a joke) so it was on to a number of years on the softball diamond which just didn't compare.
So, how does a guy get his mind right after an irritating way to end a career?
Why, you go fishing, of course, as the "box score" and pics detail below.

Dateline: May 14, 1989 – Ponder's Pond outside of Knoxville, IL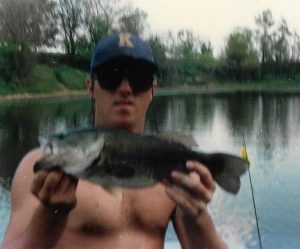 Dateline: May 16, 1989 – Ponder's Pond outside of Knoxville, IL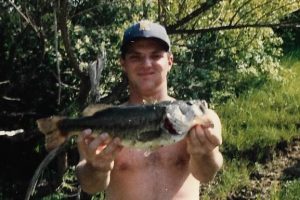 Dateline: May 17, 1989 – Lake Storey near Galesburg, IL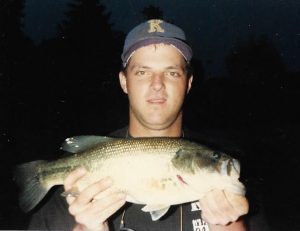 Dateline: May 18, 1989 – Lake Storey near Galesburg, IL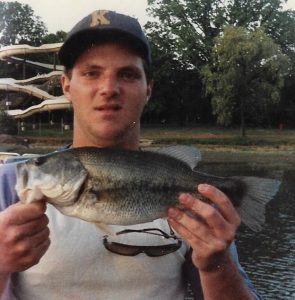 Funny how some things change over the years…and some don't.
Thirty years later I haven't been bass fishing yet in the month of May, let alone four out of five days.
However, including this coming weekend I will have participated in four baseball games in the last eight days. Even spent much of the time near my old stomping grounds at the hot corner. Nowadays though, I am on the foul side of the line in the third base coach's box helping to guide a squad of 7-9 year olds. And thirty years removed from my final inning between the lines, I find it is the right place to be as I ponder, "How did I use to do that?"
You know, things like bend over for a grounder, throw a ball across the diamond or sprint to my position (I still do my best 51 year-old jog though so as not to get in trouble with my dad). Fortunately, the other aspect of today's flashback is still attainable as I continue to get around the fishing holes just fine.
Now, if I only had time.
Talk to you later. Troy