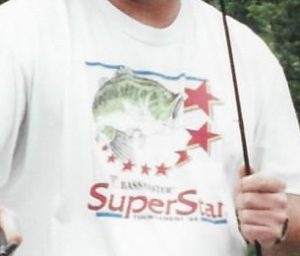 For several years, Bassmaster held a Superstars tourney which featured all the heavy hitters from back in the day. Folks like Jimmy Houston, Roland Martin, Larry Nixon, Gary Klein, Denny Brauer, newcomer Kevin VanDam and Hank Parker.
That last guy was the rooting interest of me and Brent as we took a weekend drive down to the Peoria Civic Center to check out the final weigh-in. We weren't disappointed as it was an exciting finish although our man Hank wound up getting edged out at the end by O.T. Fears III.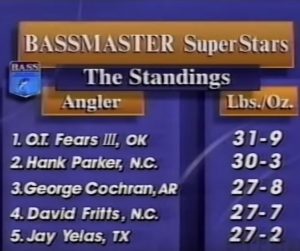 Final standings as a four-pound final day kicker fish pushes O.T. Fears III past our favorite.
Twenty-four years later, I had the pleasure of meeting and chatting with Hank Parker at the QCCA Outdoor Show. I mentioned that me and my brother were pulling for him all those years ago and he launched into a discussion of the tourney with me as if I was his regular fishing buddy, pretty cool.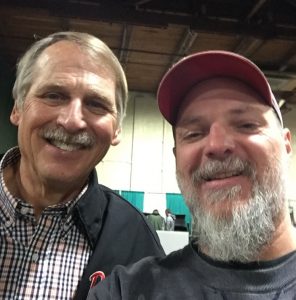 A reunion of sorts as as me and Hank wind up in the same place in a different locale 24 years later.
I purchased a souvenir t-shirt at that event and as I am prone to do, wore it until it wore out. Initially it was just a regular part of my limited wardrobe but once it began to get a bit threadbare it became a fishing shirt.
And a darn good one at that as evidenced by more than a few pics in the outdoor albums.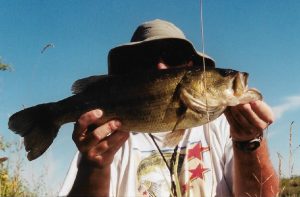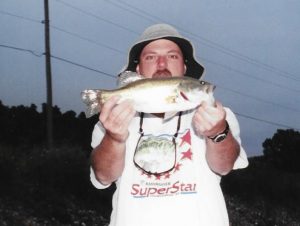 August 14, 2001 and July 12, 2002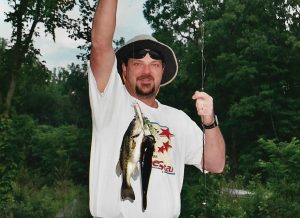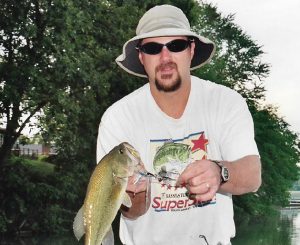 June 25, 2003 (a double) and July 23, 2004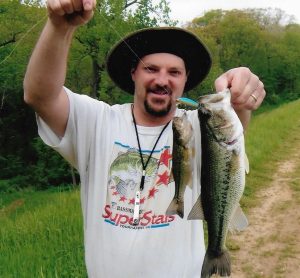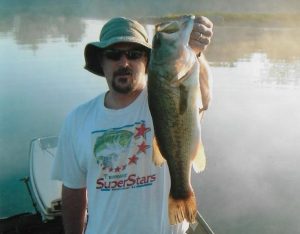 May 11, 2005 (another double) and August 16, 2006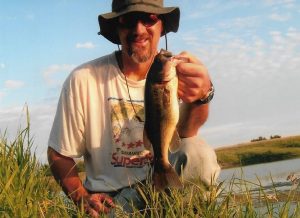 July 21, 2010
Good memories all the way around and if you've got about twenty minutes to spare sometime you can check out this YouTube recap of the tourney.
As the camera pans that crowd of 9,000 fishing fans, somewhere out there is a pair of West Central Illinois fishing brothers who were there to cheer on some of their fishing heroes. Talk to you later. Troy