Here we go with the Top 5 which fittingly finishes with a little Father's Day flourish.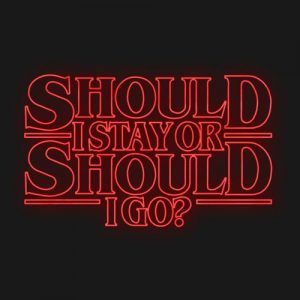 5. Should I Stay or Should I Go – The Clash (1982) – Thanks to the Netflix series, Stranger Things, this tune has been introduced to a whole new generation. Our kids included as they eagerly await season three of the series slated to kick off on July 4 (although we'll have to wait for the video release). It's always cool to hear your kids get excited when an "oldie" comes over the airwaves or when you hear them singing such a tune out of the blue.
4. You Make Loving Fun – Fleetwood Mac (1977) – Back in fifth grade I had a favorite album, something called Rumours, perhaps you've heard of it. This tune featuring the vocal stylings of Christine McVie was the fourth single release and is one of those tunes that has grown on me over the years as a change of pace from the always enjoyable Buckingham\Nicks leads. Good stuff when you've got three varied vocalists to choose from when creating such memorable music.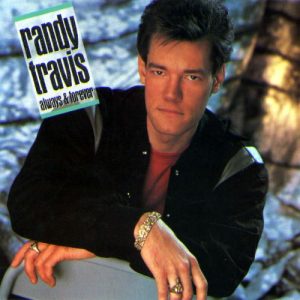 3. Forever and Ever, Amen – Randy Travis (1987) – The mid to late 80s were a great time to be a country fan. Acts like Alabama, George Strait and Hank Jr. were well established and a new batch of traditional artists in Randy Travis, Steve Earle and Dwight Yoakam were hitting the scene. The former of that trio was my favorite, what a voice, and tough to find a better love song than this one. I was able to hang onto country music as the 90s dawned with another trio of artists hitting the scene in Clint Black, Alan Jackson and Travis Tritt. I suppose I am getting old now as I can't stomach most of what's out there these days as "that ain't country."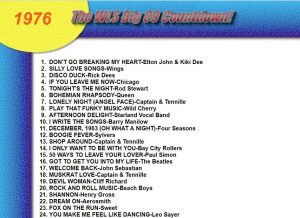 2. December 1963 (Oh What A Night) – The Four Seasons (1976) – As a dedicated eight year old listener to Chicago's WLS I was quite fond of this often played track. I knew a little of The Four Seasons from a few 45s around the house but this one had a different sound and vibe than "Sherry" and "Rag Doll." Sounds like a whole new act for much of the song with Frankie Valli taking a backseat.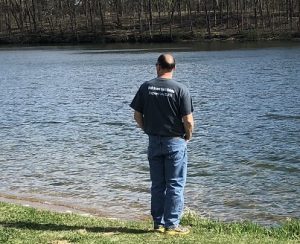 1. Cats In The Cradle – Harry Chapin (1974) – Fitting for Father's Day, I caught this tune as I was just reaching the gate at the fishing hole. A little stiff after the hour plus drive it took several steps for my gait to resume a normal feel. Made me think of all those times Dad said, "one of these days you'll see…" I'm starting to understand and as I reached to unlock the gate, I thought, "my hands are looking more like Dad's." Of course, my hairdo has long begun resembling his as well, my floppy hat now serves as sun protection on the fishing hole instead of hair. Like Chapin sings, "I've grown up just like him" but ideally in a bit better way than the lament in the lyrics.
Until next time, solid Top 5 Update tomorrow, Happy Father's Day to the Dads out there and talk to you later. Troy