A good summer turnout for this week's update with five anglers in the mix. We'll kick it off with a report from Top 5 angler, Chris Schwarz, who participated in a recent bass tourney on the Mississippi River followed by the other anglers and their catches.
Weight: 3-6
Angler: Chris Schwarz
Angler Comments: I fished in a Quad City Bass Club tournament on Sunday, July 14th. Me and my partner took 9th out of 26 boats. I caught a 3.38, which took 3rd for big bass of the tournament. This fish was caught on a bluegill colored square bill off of a lay down in 4 feet of water. We were fishing a section of Rock Creek, which is in pool 14. I didn't have a picture of the fish, but I included our tournament results from the QCBC website.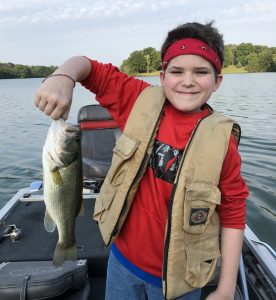 Weight: 1-8 (14.5")
Angler: Jayce Jackson
Date: July 26
Location: Lake Storey
Lure: Weighted Senko wacky rig (watermelon/crème laminate)
Structure: Point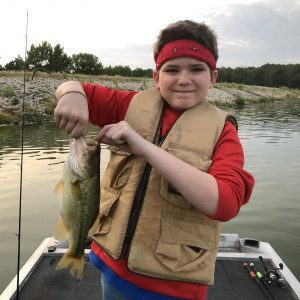 Weight: 1-5 (13.5")
Angler: Jayce Jackson
Date: July 26
Location: Lake Storey
Lure: Weighted Senko wacky rig (watermelon/crème laminate)
Structure: Point
Top 5 Weight: 2-13 (1-8,1-5)
Weight: 1-15 (16")
Angler: Terry Jackson
Date: July 27
Location: Knox County private strip mine
Lure: Senko wacky rig (smoke)
Structure: Point
Weight: 1-1 (15")
Angler: Terry Jackson
Date: July 27
Location: Knox County private strip mine
Lure: Senko wacky rig (smoke)
Structure: Point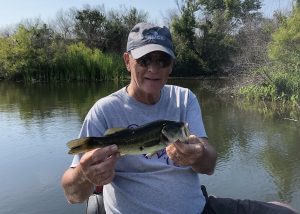 Weight: 0-13 (12.5")
Angler: Terry Jackson
Date: July 27
Location: Knox County private strip mine
Lure: Senko wacky rig (smoke)
Structure: Point
Top 5 Weight: 3-13 (1-15,1-1,0-13)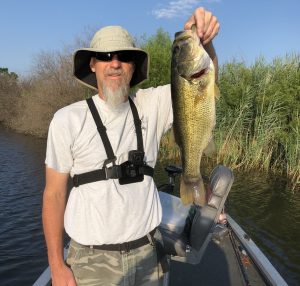 Weight: 3-14 (20")
Angler: Troy Jackson
Date: July 27
Location: Knox County private strip mine
Lure: Weighted Senko wacky rig (watermelon/crème laminate)
Structure: Flat/overhanging bushes
Angler Comments: Fishing with Dad along one of the less appealing stretches of bank on an old favorite stomping ground and wound up with my Top Bass of 2019. While not a regular stop on our normal rounds, it will likely get a few casts in the future just in case.
Top 5 Weight: 13-3 (3-14,2-10,2-4,2-4,2-3) culls a 2-0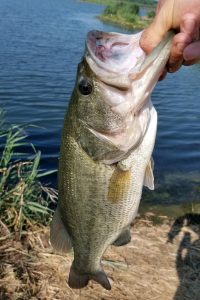 Weight: 5-3 (20.5")
Angler: Jim Junk
Date: July 28
Location: Banner Marsh
Lure: Chatterbait
Angler Comments: Was throwing a chatterbait with some kind of grub type trailer and sort of still getting used to new baitcaster. Clearing a small rat's nest from spool and line started moving to right as I was reeling in slack. Set the hook and landed without incident.
Top 5 Weight: 22-6 (5-3,4-8,4-6,4-2,4-3) culls a 4-1
How's that for a "dog days" report? An impressive batch of catches proving that the best time to go fishing is any time you can. I am hoping for a full week of posts through Friday with a pair of firsthand fishing reports, another round of Top 5 Stats as we leave July behind (will still take any July submissions if you missed this week's deadline) and the weekly Friday Flashback post. Plenty of fishing stuff, can never have enough, hope you'll stop by for a daily escape. Talk to you later. Troy