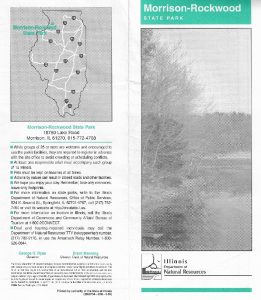 Once upon a time, me and my girlfriend could pretty much pack up the truck and go whenever we wanted. Perhaps it would take a vacation day or two from work but there were plenty of those to go around with the jobs we had at the time. And considering we were kid free it sure made the packing and the planning just a tad bit easier too.
Kind of hard to remember that lifestyle twenty years, a marriage and four kids later. All good though, been a wild ride and kind of funny how you shift gears, get more responsible and become parents.
But that's all another story. The happily ever after part that's still being written.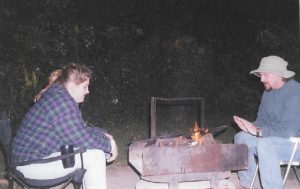 20 years later and I've still got the hat, the sweatshirt and most importantly, the girl (Julie's still got that camping chair too).
Instead, we're going back to 1999 today at Morrison-Rockwood Park in Whiteside County, Illinois. Julie and I selected the location for a late summer camping trip and chose to bring Dad's boat in tow to try our luck on the site's Lake Carlton.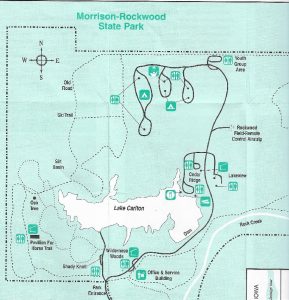 Chivalry is not dead when a fellow buys a fishing license for that special lady.
From the pics below, you can see who the winning angler was during some exploration of the lake. Yep, the wannabe bass fishing guy was outfished by his companion two to zero. I used to joke that if someone caught more fish than I did on a trip that I wouldn't take them anymore. Not entirely true, of course. In fact, when you get outdone on the water by your girlfriend that should serve as a hint that perhaps you have found a keeper. Took me two more years to pop the question but obviously glad I did all of these years later.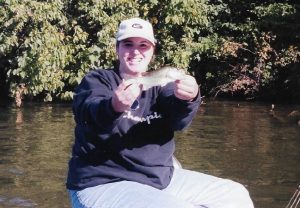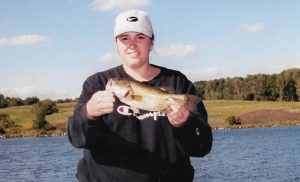 Speaking of all of these years later, we should actually try to go fishing again sometime. Anybody up for taking care of a batch of kids? Talk to you later. Troy