For better or worse, here we go again with another trek into some tunes from a pair of fishing drives back on August 31 and September 1. First half today and the Top 5 tomorrow.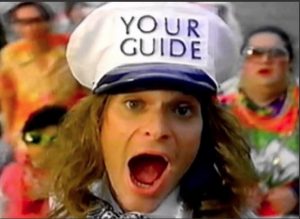 10. "California Girls" – David Lee Roth (1984) – Once upon a time MTV played music videos and some were better than others in terms of being attention getting. As a 17 year old kid headed down the home stretch of high school I must say that some of the extras in this shoot were extra eye catching. And looking back now, I still think, "Boy, I bet it was pretty cool being David Lee Roth." Energetic and fun, he does it up right with this remake of The Beach Boys classic.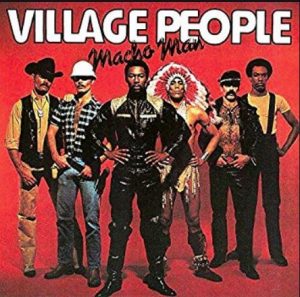 9. "Macho Man" – Village People (1978) – If you were a 10 or eleven year old kid like I was when these guys hit the scene you know you liked this one. This cut along with "In The Navy" and, of course, "Y.M.C.A." all had that hook and had you singing along. I suspect you still do, it's okay to admit it. It is kind of wild to look back and realize that those three tunes all hit the airwaves within slightly over a year before radio airplay pretty much left the fellows behind. But if you are old enough to have had an ear on the radio as the 70s were drawing to a close, these cuts are stuck in your head. I admit that I'm chuckling a bit at the thought of "Macho, macho man" pestering you the rest of the day.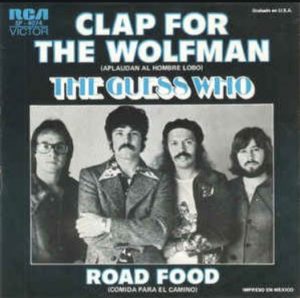 8. "Clap for the Wolfman" – The Guess Who (1974) – Was there anybody cooler than "Wolfman Jack" back in the day? His gravelly voice, cool delivery and hip lingo left quite an impression during his gig on "The Midnight Special" and other various television appearances. And this seldom heard gem from The Guess Who features a collection of rambles and phrases form the subject of the song such as "she was diggin' the cat on the radio". Having been raised on the radio, "The Wolfman" and Larry Lujack and John Records Landecker of WLS were my vintage of disc jockeys. The term and role of DJ has since evolved and expanded as my kids now call a guy with a marshmallow head a "DJ." Kudos to his creativity but for crying out loud he doesn't even speak. Nope, these days I get my fix with the likes of "Uncle Tim" and "Mamma C" and "Tazz" on Vintage Radio WQUD 107.7FM out of Erie, IL. "Vintage Radio", huh? Guess that means I'm old and in this case older is better, of course.
7. "Creeque Alley" – The Mamas & the Papas (1967) – This autobiographical romp through some folk, pop and rock history is a fun four minute journey. I've long marveled at how songwriters can tell a story that covers all the bases and hits you with a hook all in the span of a what was generally considered a radio friendly length (roughly 3:45 in this case). For this tune to tell its tale there's an interesting batch of rhymes like "Mugwumps, love bumps, high jumps, low slumps, big bumps." Add a little name dropping with McGuinn and McGuire, as well as Zal, Sebastian and the Spoonful. Throw in a fishing reference in "tryin' to get a fish on the line" and finish it off with a catchy hook that concludes with "everyone's getting fat except Mama Cass." Of course, the basic musical accompaniment, blend of voices and shout out to "California Dreamin" just flat out hit the spot.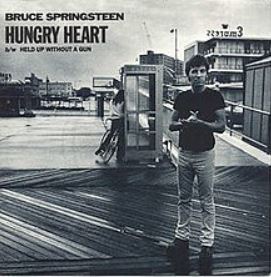 6. "Hungry Heart" – Bruce Springsteen (1980) – I dig many things lyrical and a killer opening line certainly gets your attention. "Got a wife and kids in Baltimore, Jack, I went out for a ride and I never went back." Yikes, that's pretty heavy, leaves you wondering if you really want to stick around and see where this thing is going to end up. Of course, you can't resist the infectiousness of this tune from "The Boss" that reinforces the turmoil with phrases like "took a wrong turn', "don't make no difference", and "we ripped it apart." Gotta like a lyricist who can turn a two syllable word into five and make it work, "Everybody's got a hu-u-un-ga-ry heart" (something like that).
An interesting mix as usual, nothing like surfing the airwaves on the way to the fishing hole. Sometimes almost wish the ride was a little longer when the tunes are hitting the spot. Okay, maybe exaggerating a bit but I'm sure fellow music fans know how it goes. Talk to you later. Troy