Round two of the recent radio trip down memory lane, so read on.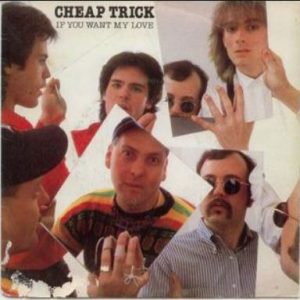 5. "If You Want My Love" – Cheap Trick (1982) – The guys from Rockford, Illinois just aren't heard from enough on the radio. Seems like it's either "I Want You to Want Me" or "Surrender" and that's about it. So, when you get one like this love song you've got to turn it up and sing along. Be careful though trying to get too close to Robin Zander's delivery as you may hurt yourself. Probably best if you're riding solo too, at least if your vocal talents rival yours truly.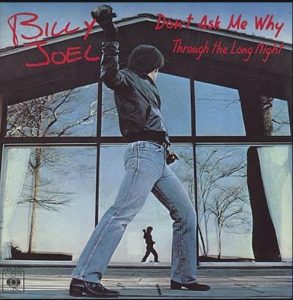 4. "Don't Ask Me Why" – Billy Joel (1980) – I still recall getting the "Glass Houses" 8-track from the Columbia House Record and Tape Club. How cool was it to pore over the ad in some periodical as you narrowed down your dozen selections for a mere penny? My folks and some mowing money covered the rest of the "contract" helping to fill several old wood grain cassette and 8-track storage boxes. As far as this tune it was one of many favorites on that "Glass Houses" album back in the days when you listened to those 8-track tapes start to finish, mid-tune skips between programs and all.
3. "Takin' Care of Business" – Bachman Turner Overdrive (1973) – Rock and roll at its finest with this enduring tune from some north of the border rockers. Apparently, they weren't fishermen as evidenced by the lyric, "If it were easy as fishin'". Then again, perhaps it's either tongue in cheek or maybe I just take this fishing thing to seriously or perhaps I just need some more practice to make it easier. Whatever the case, BTO always provides an enjoyable musical escape as the boys just turn it up and let it ride.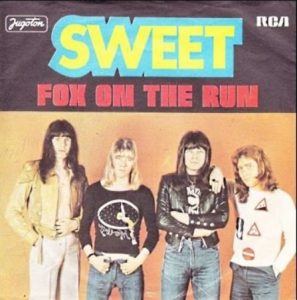 2. "Fox on the Run" – Sweet (1975) – Who knew a "fox" wasn't exclusively a red furred, bushy tailed canine? Not the eight year old kid who was digging this tune along with other Sweet favorites like "Little Willy" and "Ballroom Blitz." Some darn good glam rock from the radio filled days of my youth featuring entertaining and varied genres on the airwaves. From song to song in 1975 you could hear singer/songwriters (ex: James Taylor), art rockers (David Bowie), crossover artists (Freddy Fender), soft rock balladeers (Barry Manilow), hard rockers (Doobie Brothers), funky folks (Ohio Players), comebackers (Neil Sedaka), disco beginnings (K.C. & the Sunshine Band), instrumentalists (Average White Band) and even novelty singles (Ray Stevens). Yet more reasons it was good to be a kid.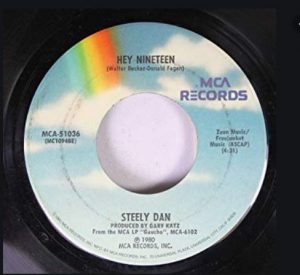 1. "Hey Nineteen" – Steely Dan (1980) – "Way back when in '67" begins this cut from the duo of Donald Fagen and Walter Becker with an assist from an ensemble of polished players. Well, that year was when it all started for me, literally. Which put me at 13 when this tune peaked at #10 on the Billboard chart. At that time, I represented the youthful disconnect that the singer observes in a young lady from the younger generation. Now, 39 years after the release of the single, the shoe is on the other foot. I suppose at this point I relate (or is it resemble) some lyrics from the second verse. "She thinks I'm crazy but I'm just growing old." Now, that's the mark of a great song, a different interpretation at a different stage of life.
Ah, these are fun for me, brings back lots of memories when assessing each of these three or four minute escapes courtesy of the radio dial. But up next, it's back to contemporary memory making with another trip to Lake Storey. Hope you'll tune back in for the latest fishing report and talk to you later. Troy