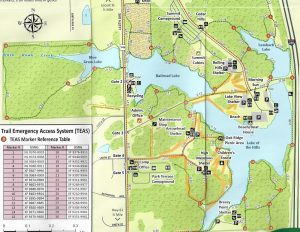 A drawdown just doesn't happen overnight. There are considerations to take into account beyond simply opening a valve and emptying the lake. In the case of the West Lake project, the largest lake on the site, Lake of the Hills, drains into what is called Blackhawk Creek which then meanders its way to the Mississippi River. Crews targeted a drop of roughly a foot a day to eliminate any negative impacts from the influx of water into Blackhawk Creek. The remaining lakes on the site do not feature a valve system and were instead pumped into Lake of the Hills in order to drain those bodies of water.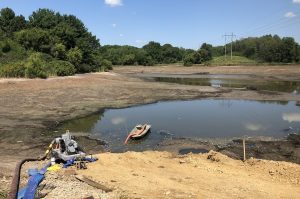 Lambach Lake was pumped into Lake of the Hills to drain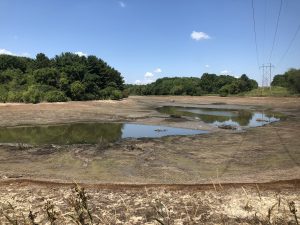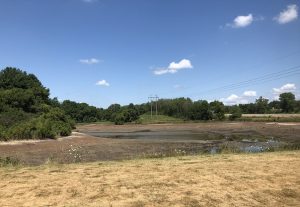 A couple shots above of Lambach Lake from August 4 as the pumping process neared completion
I was able to get onsite four different times to observe the progress with my first stop on August 4, shortly after the drawdowns began. My other visits were on August 10, September 29 and November 29 so I was able to get a good look at the initial stages of the overall site restoration project.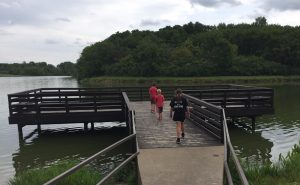 A 2017 shot of Railroad Lake looking east from fishing pier 
Railroad Lake from August 4, 2019 similar view as above but looking slightly northeast from fishing pier
Railroad Lake November 29, 2019 from same vantage point of the fishing pier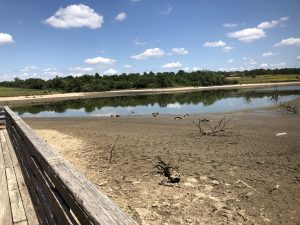 Railroad Lake August 4, 2019 looking roughly north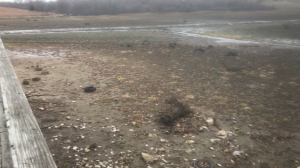 Railroad Lake November 29, 2019 same view as above
I am not sure what the winter holds in regards to further work at the site but my hope is that I can get there another time or two to have a look. Per news reports, the lakes are to remain closed during 2020. Re-stocking of the fish population and re-opening of the lakes is targeted for some point in 2021 pending the return to suitable water levels via some help from Mother Nature.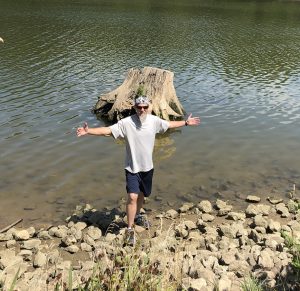 Lake of the Hills August 4, 2019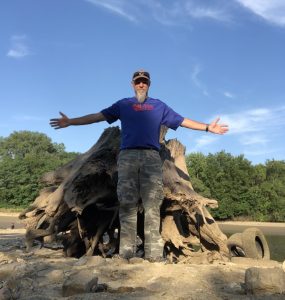 Lake of the Hills August 10, 2019, same goofball with same big, old stump now high and dry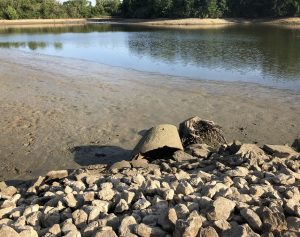 Lake of the Hills jetty near beach area August 4, 2019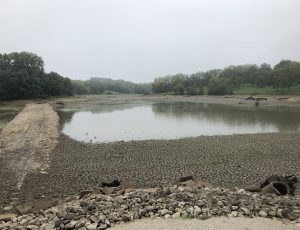 Lake of the Hills jetty near beach area September 29, 2019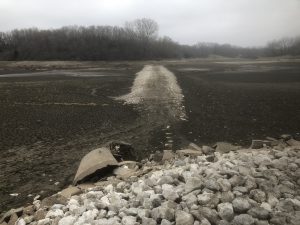 Lake of the Hills jetty near beach area November 29, 2019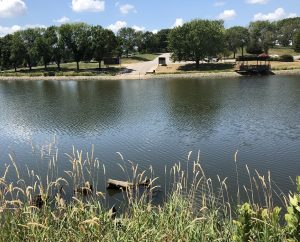 Lake of the Hills August 4, 2019 looking west from Interstate 80 to the boat ramp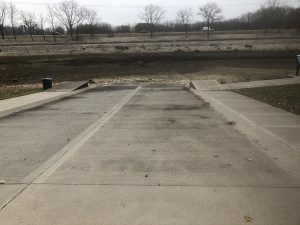 Lake of the Hills November 29, 2019 opposite perspective from boat ramp looking east towards Interstate 80
Up next, we'll take the first of a two-part look at the revelations from the exposed lakebeds. Talk to you later. Troy