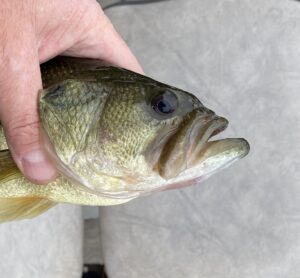 "So won't you smile for the camera
I know they're gonna love it"
Peg – Steely Dan (1977)
Today's blog entry arose from a comment on one of my Facebook posts last September by a family friend (and fellow blogger), Deb McGrath.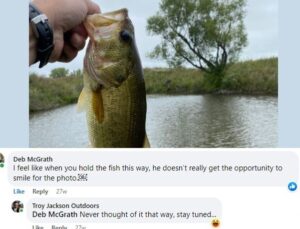 Smile (verb) – form one's features into a pleased, kind, or amused expression, typically with the corners of the mouth turned up and the front teeth exposed.
Physiologically, I don't think bass are able to smile based on the definition above as their mouth is built in a frown. I also suspect that they are not amused by a hook in the lip as they shake their head during the fight to rid themselves of the annoying lure. Bass do have teeth though as evidenced by a welcome fishing affliction known as "bass thumb" that results from the scraping of sandpaper-like teeth on an angler's thumb.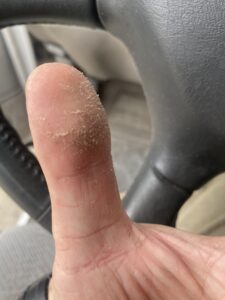 Yes, bass do have teeth
While I would say that bass don't smile, they sure put a happy face on the anglers (as do bluegill and crappie in the slideshow below).
And, just for fun, to get in my music fix, here are my Top 10 Smile/Smiling songs.
10. Keep On Smiling – Wet Willie (1974)
9. You're Never Fully Dressed Without a Smile – Annie (1977)
8. Smile a Little Smile for Me – The Flying Machine (1969)
7. Smiling Faces Sometimes – The Undisputed Truth (1971)
6. I Can't Smile Without You – Barry Manilow (1977)
5. Smile – Uncle Kracker (2009)
4. Make Me Smile – Chicago (1970)
3. Your Smiling Face – James Taylor (1977)
2. Illegal Smile – John Prine (1971)
1. Sara Smile – Hall & Oates (1975)
Here's to more smiles in 2023 as spring is upon us which means that the bass bite should be kicking into gear. Talk to you later. Troy