The October 21st trip's Top 5 features several heavy hitters that would likely have a place on that lifetime greatest hits sort of thing I think about compiling from time to time. Perhaps another day or another blog.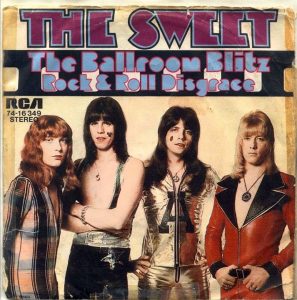 5. "Ballroom Blitz" – Sweet (1975) – This song has had several lives but I am proud to say that I've dug it since back in the day. Now I get to listen to my kids sing it thanks to all of those "Suicide Squad" movie trailers (and let's not forget the "Wayne's World" version). Glam rock at its finest and kind of fun what I see and hear in Sweet's videos and tunes all of these years later; Queen, Kiss, Ramones, Motley Crue…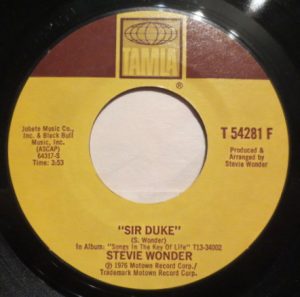 4. "Sir Duke" – Stevie Wonder (1977) – One bad dude giving us a musical history lesson and tribute to some greats. And how about 1977 for this fifth grade kid; "Rocky" (released December 1976), "Star Wars", Fleetwood Mac's "Rumours", Dr. J leading the Sixers to the NBA Finals, Reggie's three swings in the World Series (best home run trot, period) and the Dallas Cowboys on the way to a Super Bowl title. Best year ever?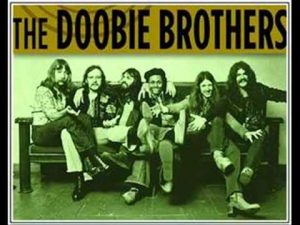 3. "Black Water" – The Doobie Brothers (1974) – Gotta like a song that mentions "catfish" and even if you can't sing, like me, you can't help but do some singing along to this one. And any song with "pretty mama" in the lyrics is also way cool (also see Boston's "Let Me Take You Home Tonight").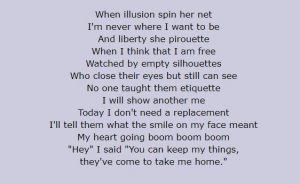 2. "Solsbury Hill" – Pater Gabriel (1978) – I dig everything about this well-crafted cut and particularly enjoy the rhyme scheme in each of the three verses. I honestly wanted to include the full lyrics but will leave it to you to search out the rest if you so desire. The final verse simply takes it to another level, utilizing "net", "pirouette", "silhouettes" and "etiquette." Are you kidding me? One of my three wishes if I ever find a genie is to write something like that.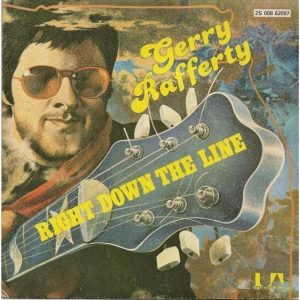 1. "Right Down the Line" – Gerry Rafferty (1978) – Just might be my favorite song of all-time, really tough to pin down though with more than a few years of hanging out with the radio. Paired up with "Dancin' in the Moonlight" from King Harvest it comprised the dynamic duo of first dance songs for Julie and me at our wedding reception fifteen years ago. Best day and best songs ever.
Thanks for tagging along on another tangent. Got one more of these in the works from what was likely my final fishing trip of 2017. Stay tuned for that fishing report and those Top 10 Tunes. Talk to you later. Troy