For today's stat wrap I'm gonna tell you where I caught my bass in 2017, all 416 of them (that is a correction as I erroneously reported 418 last week).
Well, kind of tell you where I caught 'em. General location on some, specific body of water on a few but not overly precise like Chilly Willy Point, Power Point or Freak's Point. Actually, all of those are made up names, two by me and one handed down from some fellas back in the 80s. So, unless you are related to me, those spots probably wouldn't mean thing anyhow.
But I'm still not telling, gotta keep some air of mystery. Here we go.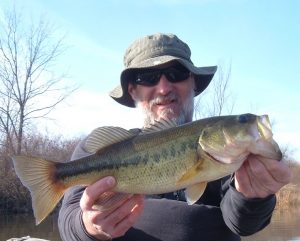 Bass #416, strip mine
Grand Totals
Bass = 416
Bodies of water = 31
Comments: The numbers are pretty jacked up in terms of bodies of water as I flat out fish small. In fact, the biggest body of water that I fished in 2017 was Lost Grove Lake in Scott County, IA which comes in at 400 acres. On the other end of the spectrum were a handful of public strip pits that are maybe a half cast wide at best.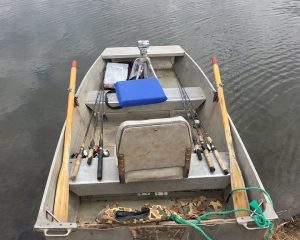 Hauled 265 bass into this deluxe watercraft
Access
Bank Bass (Northerner boots, biking and hiking) = 102
Little Boat Bass (near 40 year old 8' johnboat) = 265
Big Boat Bass (1987 Bass Tracker Pro 17) = 49
Comments: Small waters, walk-in only access and no ramps on most of my stomping grounds means no blazing bass boat or high tech gear. And all of that suits me just fine, those things go too fast for this angler and I spend all week messing with technology so who needs electronics. Besides, several of these spots I've fished since the 80s or 90s so trial and error has provided ample insight. Sure there are more secrets beneath the surface and perhaps armed with a new, cool, retro tool in 2018 I may just find a few. Stay tuned.
The Waters (from least to most caught)

Henry County, IL pond
Henry County Private Pond (1 visit – 4/18)
4 bass
1.00 hour
4.00 bass/hour
Top Bass: 11.5" (2 bass – Chatterbait, Jig & Pig)
Top 5 Weight: no bass 12" or better
Comments: This is a spot that is associated with my employer, just a pothole water reservoir but I got wind it had some fish in it, got permission and checked it out. Put it to decent use with the kids too (another wrap-up piece) but rumor has it that the big ones are long gone via a firsthand "you should've seen it…" report.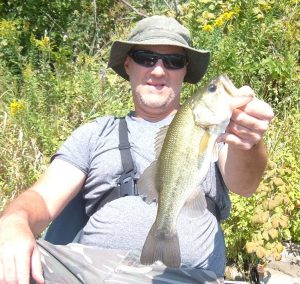 Johnson-Sauk Trail
Johnson Sauk Trail Lake – Henry County, IL (1 visit – September 11)
5 bass
3.00 hours
1.67 bass/hour
Top Bass: 1-2 (13.5") Strike King Red Eye Shad
Top 5 Weight: 2-1 (2 bass 1-2,0-15)
Comments: Hadn't fished this spot since 2002 but after a look during a day trip with the family I thought I'd revisit. Nothing big in my creel on the lone outing but have seen a few pics of some decent bass and a few toothy fish (just hope they were released to catch again). Found it to be the right size for my little boat and only about half of it was worth fishing on this day as extremely shallow and shady in the morning.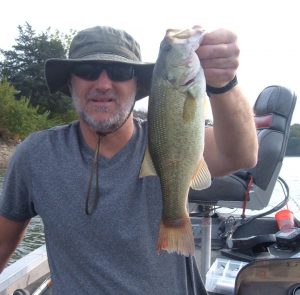 Lake Storey, one of the "big boat" bass
Lake Storey – Knox County, IL (2 visits – 9/17 and 10/2)
34 bass
14.00 hours
2.43 bass/hour
Top Bass: 15" 1-11 Mann's Baby 1- Crankbait
Top 5 Weight: 6-5 (1-11,1-4,1-3,1-2,1-1)
Comments: Probably my favorite fishing hole of all-time even though it gets some serious pressure and can be a tough nut to crack at times. Nothing particularly large was landed but I was quite pleased with my 2.43 bass/hour rate which was considerably higher than my "career" average of 0.98. Hit it at the right time just couldn't put my lures in the right place to fool a few big ones.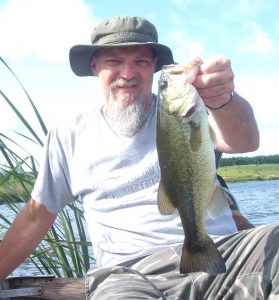 Encouraging Lost Grove Lake result as they are getting bigger
Lost Grove Lake – Scott County, IA (11 visits June 10 – September 30)
74 bass
24.50 hours
3.02 bass/hour
Top Bass: 2-3 (17") Mann's Baby 1- Crankbait
Top 5 Weight: 9-6 (2-3,1-15,1-14,1-11,1-11)
Comments: At 400 acres, a lot to explore in my little boat so I break it down into manageable pieces. Starting to figure out a few things in my second year of casting on this water across The River. After only two fish over 12" in 2016, my quality of catches got quite a boost in 2017 and observed another angler reel in one over four pounds. Like to think I'm experiencing a combination of the bass getting bigger and the bass fisherman getting brighter on the young fishing hole.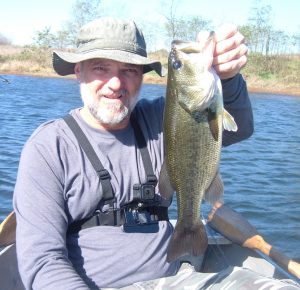 The old stomping grounds near Victoria, IL
Knox County, IL Private Strip Mines (20 visits, 5 lakes, March 4 – December 2)
135 bass
62.00 hours
2.18 bass/hour
Top Bass: 6-2 (22.5") Jig & Pig
Top 5 Weight: 26-13 (6-2,5-11,5-9,5-0,4-7)
Comments: I've paid my dues and pay annual dues on these fishing holes so they typically get the most attention. 30 years of experience here has helped me find and fool some pretty good fish but 2017 featured some overachievers on the end of the line including my six heaviest bass of the year. Already have my Top 5 filled for 2018 from this stomping ground but suspect there's more to come for a boost to my current total of 7-3.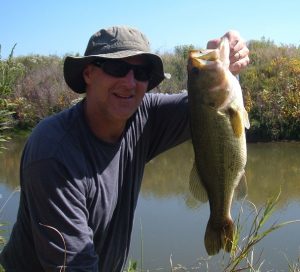 Racked up a few more miles and a lot of bass on the public access Knox County, IL strip mines
Knox County, IL Public Strip Mines (11 visits, 22 lakes, March 26-October 8)
164 bass
30 hours
5.47 bass/hour
Top Bass: 3-8 (18") Strike King Rattling Squarebill Crankbait
Top 5 Weight: 15-13 (3-8,3-6,3-5,3-5,2-5)
Comments: Private fishing holes as noted above are really cool, I wouldn't trade them for anything and wish I had access to more. However, I get a great deal of satisfaction from fooling bass where everybody and their brother can fish. And me and my brother have tackled a bunch of these spots and caught a bunch of fish over close to 30 years and a lot of miles on foot, by bike or dragging around a little boat.  Happy to still be able to get it done at 50 although I had to be helped out of a restaurant by Julie and Helena after one of these stunts when my legs cramped up so bad I nearly couldn't walk. Provided them with a good laugh and I too think its funny, now.
There you go, as much insight as you get on where to find some 2018 bass that even I can seem to outsmart. Looking to work in one more wrap that features the folks I got to fish with last year and hoping to get in a countdown of sorts before the end of the month. Also hoping to get in a March outing but no promises as weather and responsibilities seem to be conspiring against goofing off. Talk to you later. Troy