Got my baseball fix in earlier this week with a fishing related project so now it's time to work in some favorite jams. If you stopped by last year perhaps you are familiar with my Top 10 Tunes series. If not, the concept is to present the Top 10 tunes heard while surfing the radio dial on a trip to my longtime stomping grounds. With roughly an hour drive each way, the two-hour round trip provides ample time to cross paths with some blasts from the past (and the occasional, rare "new" tune that has caught my ear).
I had fun with this tangent in 2017, so here we go again.  Back by popular demand, or not. Apologies in advance for a couple of these but honesty is the best policy.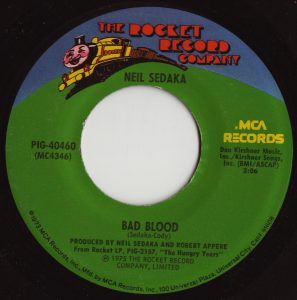 10. Bad Blood – Neil Sedaka (1975) – My teenage daughter, Helena, uses the word "cringey" fairly frequently and it could certainly describe this #1 cut from Sedaka's mid-70s resurgence. "Cringey" signifies something that is awkward or makes you feel a bit uncomfortable, literally cringing. Despite, or maybe because of, that cringey feeling, I feel I must include this tune. Just a weird fit for the 60s pop star, made even stranger via an appearance on the classic Midnight Special television program (click here if you dare). The performance features "Bad Blood" along with bad hair, bad attire and bad dance moves. Cringey indeed, but in a way that has always made me smile and resist the urge to change the radio dial.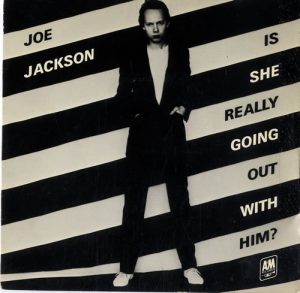 9. Is She Really Going Out with Him – Joe Jackson (1979) – I've got a thing for catchy first lines in songs and this one has always been an attention getter. "Pretty women out walking with gorillas down my street." Pretty sure we've all been there, not the gorilla, of course, but the person scratching his head. And when it comes to rock stars and their mates, I guess charisma rules. As Jackson also adds, "They say that looks don't count for much, if so, there goes your proof."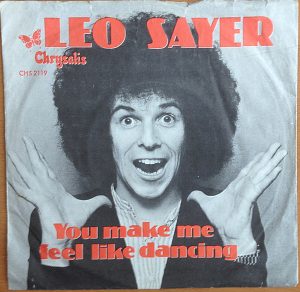 8. You Make Me Feel Like Dancing – Leo Sayer (1976) – For my money, a good tune should make you feel like something; dancing, singing, smiling, crying or well, you know. This one fits the bill and is just as fun and catchy as when I was a nine year old kid. The falsetto is a winner and I always dig hearing the version with a third verse that uses the term "perpetual motion" in the lyrics. Quick, name two other songs with that phrase in the lyrics (answer in tomorrow's post).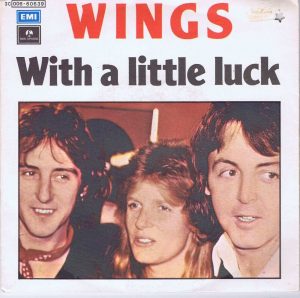 7. With A Little Luck – Wings (1978) – I'm always on the lookout for unique words in song lyrics and this one has long been on my list with "inclement." A timeless cut with yet another Sir Paul McCartney hook. And definitely a timely term as my 2018 fishing has certainly been met with some "inclement weather" of which it seems "there is no end."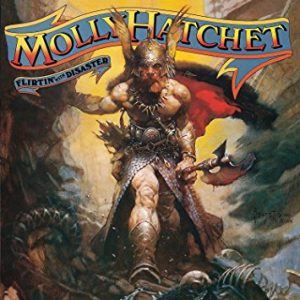 6. Flirtin' With Disaster – Molly Hatchet (1979) – Killer Southern Rock jam and I still can't quite get all the lyrics right after singing it with occasional bouts of gibberish thrown in all of these years. And how about those Frank Frazetta album covers on the early releases? Digital downloads from app stores and websites will never equal the days of flipping through albums at the old local haunts like Co-Op, Musicland, Lindstrom's or The Platter.
Okay, kind of all over the place but that's yet another aspect of how cool the music was for this kid of the 70s. More classics headed your way tomorrow with the Top 5 as I'm still looking for another Top 5 fish update. Talk to you later. Troy