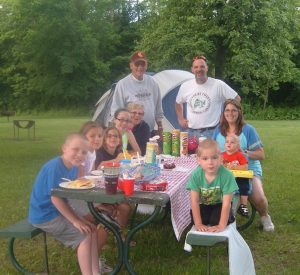 Today's flashback takes a look at a family past time that we have yet to take a stab at this year. We had a camping/fishing trip in the works for last weekend but chickened out amidst the influx of gnats and mosquitoes to kick off summer break. In addition, there was a couple batches of thunderstorms poised to move through the area. Did that routine twice last year and not much fun for some folks who still subscribe to tent camping.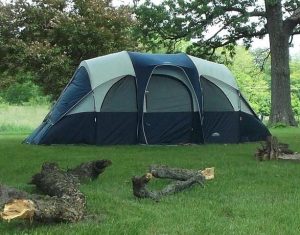 As it turned out, the storms never materialized last weekend although the bugs remained. At any rate, we kind of kicked ourselves for not giving it a shot. Still a batch of weekends to go before back to school but sure seems like it moves a lot faster than when I was a kid.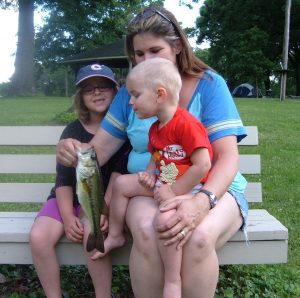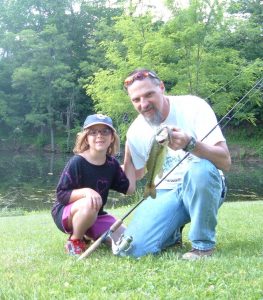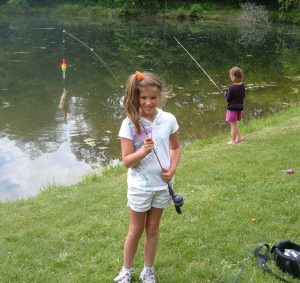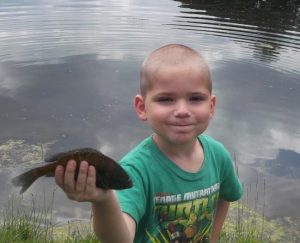 And by the way, here's how this 2013 campout panned out via details from the original blog entry submitted at my former blogging outlet.
5:30pm – Me, Julie, Helena, Carly and Jayce arrive at Little John and get things set up along with starting a fire for hot dogs and s'mores. Our littlest family member, Zac, is to be delivered by my folks a bit later as it is near impossible to watch him and accomplish anything at the same time.
7:15pm – The soon to be two year old arrives with my parents. While not technically a "terrible two", he is quite active.
10:15pm – Due to Jayce developing a nasty cough, we decide that it would be best for Julie to haul him home along with his little brother while I remain camping with the girls.
10:40pm – Helena says that she doesn't feel well and she and Carly decide that they should go home. Rather than fight it and risk losing my temper, I calmly decide that we too should also depart.
11:20pm – The entire Jackson clan is home to sleep in their own beds following less than six hours in the wild (which is actually probably less wild than our home some days).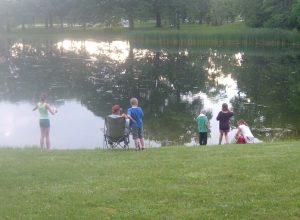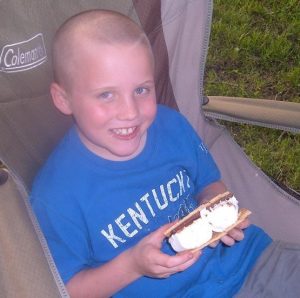 The pics included in this post were actually from the following day when we headed back to the campsite. We stayed long enough that afternoon/evening to fish, cook out and have some s'mores before tearing down the tent and heading home. Sounds like at least we were braver and more dedicated back then. And I must add, a lot less wore out. Talk to you later. Troy