…five pounds of bass,
four kids all fishing,
three weeks of winter,
two Northerner boots,
and one transistor radio.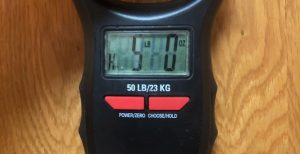 2018 marked the first year since 2014 that I was unable to fool a bass of five pounds or better. It wasn't for lack of effort, just wasn't meant to be as I was able to get ample time on the water and chase them in a few places where some quality bass swim.
The best I could muster was a 4-8 although I did have the good fortune of being along to witness a five pounder. Same outing as my 4-8 in fact and landed by my brother, Brent, after allowing me to stake a claim to 2018 Top Bass for just over two hours.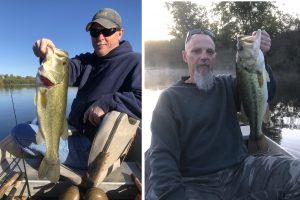 September 23, 2018 and 4-8 was as close as I could get for the year, did see Brent nab his 5-1 though to hit the mark.
In addition, our 2018 Top 5 allowed me to ogle several in this range or better thanks to the efforts of Mark Balbinot and Jim Junk throughout the year.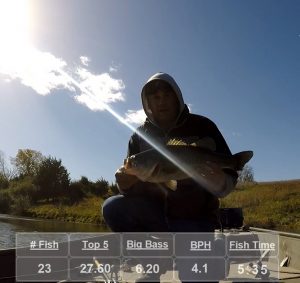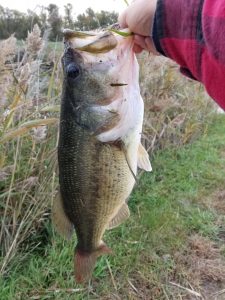 Mark Balbinot (left) made the mark with 8 bass and Jim Junk (right) posted a pair of five pounders
Oh yeah, I also watched a bank angler reel in a 5-9 back in October within shouting distance of my boat, even pitched in my scale to assist with the weigh-in. Good for him though, as I also know a thing or two about being the guy on the bank.
So, while I did get my fix, this wish for five pounds of bass specifically and selfishly means all at once and on the end of my line. Not too much to ask I figure for a guy who has paid his dues. I'll even walk many a mile to find one…but I'm getting ahead of myself on this here project.
Day Six tomorrow, hope you'll tune in and talk to you later. Troy