No bass on my earlier than anticipated first fishing trip of 2019 but I can always manage to find an enjoyable batch of tunes on the airwaves. Saturdays are easily my favorite radio day of the week as it is straight up music without the incessant rambles of morning hosts. But speaking of incessant rambles…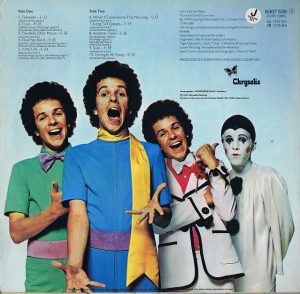 10. Long Tall Glasses (I Can Dance) – Leo Sayer (1974) – I never knew quite what to make of Leo Sayer as a kid, still don't and just tip my cap to his phenomenal talent. Interesting and varied personas (clown to disco) mixed with a range of vocal stylings (falsetto to growls) and tunes that were all over the place (ballads to romps). This cut hits the spot, brings a smile and takes me back to the 70s. Thanks Leo, "You make me feel like dancing" even though I know I can't dance.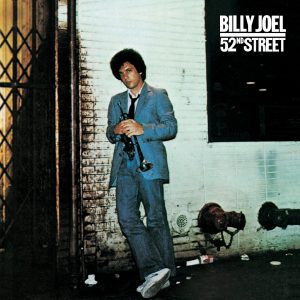 9. Big Shot – Billy Joel (1979) – An entertaining and rocking bit of trash talking from the 52nd Street album, which I had on 8-track once upon a time, so that's kind of fun. And so is the interspersed mix of heavy guitar, heavy drums, heavy keyboard, heavy vocal, a bit of heavy sax…get it Billy! I also like lyrical quirks so "last word last night", "white hot spotlight" and "front page, bold type" keep me so entertained.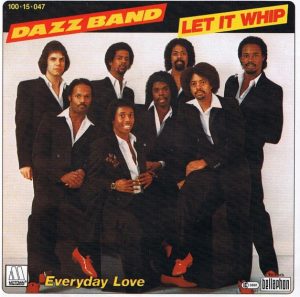 8. Let It Whip – Dazz Band (1982) – Dang, what a bass groove! Definitely a hook as I do the air bass and make some sort of lame bass sounds before the vocals kick in whenever I hear (or think about) this jam. Of course, then I've got to sing along and get my groove on. Not pretty but you can't help it when you hear such a tune. Fun, fun, fun!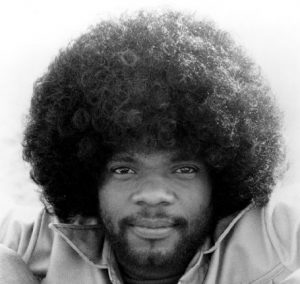 7. Will It Go Round In Circles – Billy Preston (1973) – Such a fun song with so many musical bits of horns, harmonica and, of course, keyboards amidst the driving backbeat. And did anybody look like they were having more fun than the fellow who is sometimes referred to as "The Fifth Beatle"? Check out some of the early 70s performances of this cut for a rollicking few minutes and a killer afro. Great stuff, takes me back and has me on a mission to dig out my old basketball cards for an ABA revisit of Dr. J, Artis Gilmore and Darnell Hillman (nod to Oscar Gamble in the MLB as well). Note: Billy Preston's hairdo is the lead pic on Wikipedia for "Afro", now that's cool.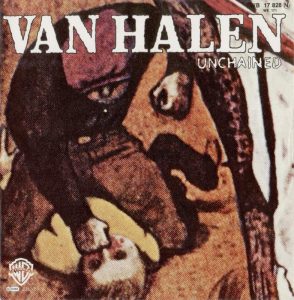 6. Unchained – Van Halen (1981) – Rock and roll at its finest, a basic quartet of a charismatic lead singer, an innovative guitarist and a dynamic duo of a rhythm section doing their thing on this cut. And that thing is a mix of raw rocker, vocal histrionics, a dose of silliness and in my opinion, underrated harmonies. Say what you will about the successful "Van Hagar" years but I'll take this stuff hands down any day, every day.
Love my tunes and hope you are looking to put the internet to good use in dialing some of them up. I also hope that there's a few out there who, about a half hour from now, like me will wonder "how in the world did I wind up listening to…"
Part II tomorrow. Talk to you later. Troy