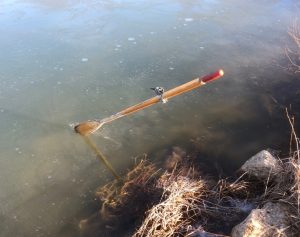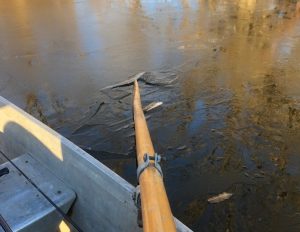 Tough just to find and reach some open water to even get started fishing
Okay, let's get this detail out of the way.
I failed to catch a bass during my two hours of January fishing this past Saturday.
And now, on with the report anyway.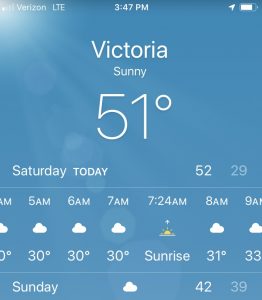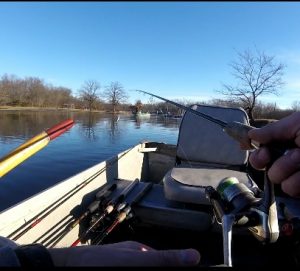 Afternoon temps were favorable and brought out a fellow fishing fool
Stats
Date: January 5, 2019
Location: Knox County, IL strip mines (first 3 frozen, one partially open)
Time: 1:45pm-3:45pm
Weather: Sunny/breezy to windy
Air Temp: 51F
Water Temp: no gauge
Totals: 0 bass
Lures:
Strike King Rattlin' Pro Model 3/8 oz. jig (green pumpkin) with Bass Pro Shops Triple Ripple Craw trailer (pepper frog hot orange)
Rapala Shad Rap (blue)
Strike King Red Eye Shad (sexy shad)
Notes and Nonsense
Hard Water – New Year's Day reports of largely open water, relatively mild temps and some recent rain had my hopes up that all of my fishing holes would at least be partially accessible via boat. But as the clip below shows, my hopes were pretty much dashed.
Desperate Times – Open water about 50 feet from the frozen ramp was my only shot as I did not want to waste the hour drive and the rare shot at my January bass. My eight foot johnboat had to assume the role of icebreaker and even at 40 plus years old it was up to the task. The video below takes a look at the icy conditions that gripped most of the lake and how the afternoon sun and wind action began to loosen that grip a bit.
Antique Angling – That 40-year old boat gets hauled to the lake in a 21-year old truck whose driver side door no longer opens. This makes for some added fun for the 51-year old guy who drives it as explained in the following video (also features a further look at the lake conditions). Don't know if the old and broke fishing niche is covered yet by the YouTube crowd so I may be onto something…stay tuned.
Hey, no fish but believe me, it's just cool to be writing a firsthand fishing report this time of year even though I failed to get on the board. Most years I've still got a couple months to go before one of my lures gets a chance to hit open water so this was definitely a bonus opportunity. I was fortunate that I was afforded time to give it a go and you will never hear a complaint from this guy after going fishing. Excuses… maybe…
All is not lost either as I managed to get a "Top 10 Trip Tunes" list out of the adventure so don't touch that dial. Talk to you later. Troy