And the Top 5 are…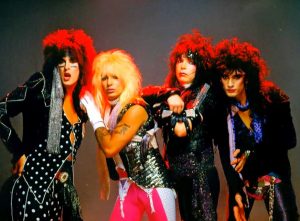 5. Home Sweet Home – Motley Crue (1985) – I know, standard 80s Hair Band staple to include at least one ballad but doggone it this one is a winner. It's tough to hit the nail on the head with a hit that has that anthemic quality so kudos to the Crue for pulling it off with this classic (see also "Rock and Roll All Nite", "We Will Rock You", "Paradise City").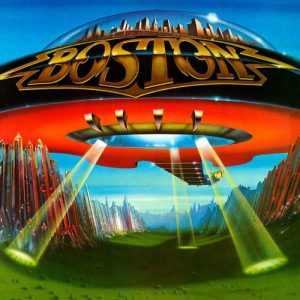 4. Feelin' Satisfied – Boston (1978) – While much of this band was studio stuff, I saw them in the early 90s and they were real solid. I recall that you could physically feel the sound across the venue. I never fail to stop when I catch them on the dial and how good was the follow up album containing this cut after an incredible debut. Gotta dig some well-placed hand claps too. The title indeed sums it up whenever I hear this one.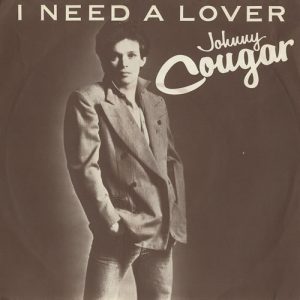 3. I Need A Lover – Johnny Cougar (1979) – Actually, I don't. Already got one. Anyway, I dig the intro and it would likely rank in my Top 10 Intros. The rest of the tune is darn good too although I still can't get the lyrics right even with the assistance of a search engine. Cougar's first single to chart was indeed a winner with plenty more to come as well as a couple name changes. Hey, at least he never chose to be represented by a symbol.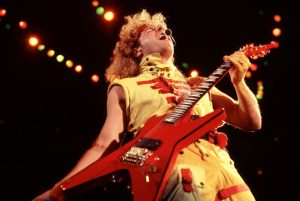 2. Heavy Metal – Sammy Hagar (1981) – Takes me back to being a 14-year old boy and brings a pleasant smile thinking about the look of those 80s young ladies. Tunes, fashion and hairdos have certainly changed but a good rocker never gets old. My musical ear also has an affinity for tunes about music, the fans and the performers from a perspective I'll never know (see also "All Night Long" by Rainbow, "Juke Box Hero" by Foreigner, "Rock and Roll Band" by Boston, "Shooting Star" by Bad Company, "Take the Long Way Home" by Supertramp…).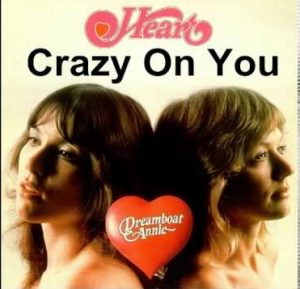 1. Crazy On You – Heart (1976) – Is this the greatest intro and transition into full throttle in rock history? Got to rank among the best as do Ann Wilson's vocals. A song from the Bicentennial Summer with memories of baseball in the front yard, Lakelawn swimming, WLS on the radio and the Midnight Special on the tube. Too young at that point to have a thing for the Wilson sisters but 40 some years later…
The loosely "outdoor" related antics continue with this completion of another list for another year. Definitely more tunes to come as 2019 moves along but may be a while as the early start on fishing has hit a snag. Mother Nature apparently realized it was several weeks past the official start of winter and brought out a half foot of snow and some single digit lows appear to be in store for next week. Midwest living at its finest. Talk to you later. Troy