Hey, we've got something besides a green fish this week, one with whiskers. And a good one at that, equaling the largest catfish submitted to date. Both by the same young angler.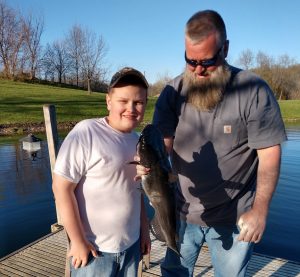 Weight: 13-0
Angler: Teagan Mills
Date: April 20
Location: Private pond
Angler Comments: Caught on 4-pound test
Top 5 Weight: 13-0
Congrats, Teagan on an impressive catch that definitely required some skill and patience on that light line. Looks like the area weather is headed for a pretty stable run of warm temps so here's hoping those fish will finally be able to get their act together and let us fool some more. I encourage anyone out there to join the fun and send them my way at troy@troyjacksonoutdoors.com.
The Emiquon at 10 celebration kicks off tomorrow, hope you'll tune in. Talk to you later. Troy