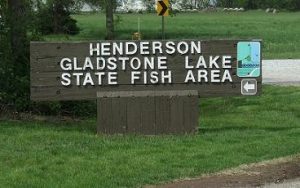 It's about 4:00am on May 9, 1989, you're a couple college guys, you've been up all night for whatever reason and you're not quite ready to call it a day.
So, what do you do?
Why, you go fishing, of course.
And that's exactly what me and my buddy, Mark "Geek" Junk, did. Slipped over to my folks, grabbed the 8' johnboat (yep, the same one I still fish out of today) without waking anybody up and headed for Henderson County.
The Mark Twain Refuge near Keithsburg, IL proved a bust due to shallow water so we opted for Plan B and headed for Gladstone Lake. Believe it or not there is no log entry from the day but I seem to recall a fair number of less than impressive bass.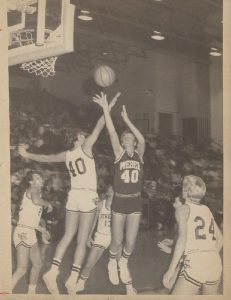 #24 Mark Junk (far right), one of the top scorers in Galesburg Silver Streaks history in action back in November 1984 along with Tom Bates (far left), #40 John Junk and #13 Troy Jackson
However, the date is unfortunately more memorable for the news we heard on the radio thirty years ago yesterday.
Country music star, Keith Whitley, passed away at the age of 33 on that day right in the prime of his recording career. It was quite a shock as me and my buddies were fans of the genre back when it was in the midst of a sort of traditional revival. These days I'm out of the loop but from the stuff I hear on occasion it sure doesn't seem like I'm missing much.
Maybe I'm just getting old but the latest batch of country stars don't hold a candle to his voice. And while they croon about some hard living I sure doubt that they walk the walk. I suppose that's for the best as that lifestyle ultimately laid Whitley to rest.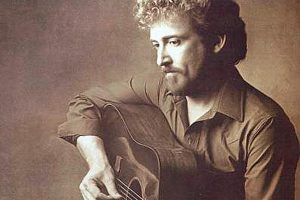 Keith Whitley (1955-1989)
I'll wrap-up today's Friday Flashback with my personal Top 10 Whitley favorites.
Top 10 Keith Whitley Tunes
1. I'm No Stranger to the Rain
2. I'm Over You
3. I Wonder Do You Think of Me
4. Don't Close Your Eyes
5. When You Say Nothing At All
6. Hard Livin'
7. Some Old Side Road
8. Ten Feet Away
9. Somebody's Doing Me Right
10. It Ain't Nothin'
Happy Mother's Day weekend and hope some can get out there and do some fishing as the crappie should be in full swing and the bass in the midst of heading for their beds. Talk to you later. Troy