Here's another batch of trip tunes gleaned from several hours of surfing the airwaves during the back to back round trips to the fishing holes on June 21 and 22.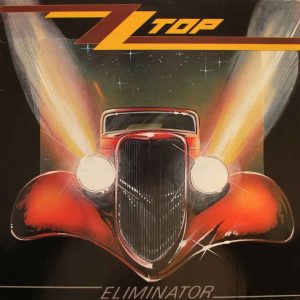 10. Legs – ZZ Top (1984) – So, ZZ Top of the 80s had the trademark coupe in several of their frequently played MTV videos, including this cut. Never really been a car guy so luckily this video also featured some attractive young ladies. Which, as a 17-year old guy, were more my speed. Always liked the older ZZ Top stuff better but hard to deny the impact of music videos on selling some records. 35 years later I still find the video a treat and even sport a modest ZZ Top look of my own from time to time.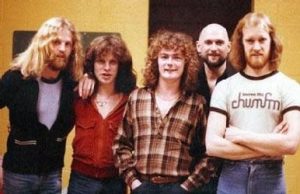 9. Enough Is Enough – April Wine (1982) – It's always fun when you hear a cut on the radio that makes you say, "Wow, I haven't heard this one in ages!" And even better when you think, "Oh man, is that April Wine?" And it is. A fun tune and rewarding to know that my musical memory is still pretty spot on.
8. We Didn't Start the Fire – Billy Joel (1989) – Somewhat panned by critics, I particularly enjoyed this song being a trivia, history, education, encyclopedic kind of guy. The entertaining ride through 40 years of world events, pop culture and personalities was not only a hit with this listener but also managed to top the charts for two weeks in December of 1989. Although this song would likely not crack my Top 20 Billy Joel favorites it's always worth the stop on the radio dial just to see how well I can sing along with the rapid fire history lesson. Quick, name the first and last individuals mentioned in the lyrics.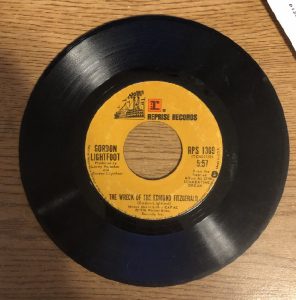 7. Wreck of the Edmund Fitzgerald – Gordon Lightfoot (1976) – Speaking of history lessons, this somewhat haunting tune was a favorite of a nine year old kid intrigued by the tale and honestly a little creeped out by the musical interpretation of the tragic event (my original 45 pictured above). A legendary song from a legendary Canadian artist, the tune narrowly missed reaching the peak of the Billboard chart hitting number two behind Rod Stewart's "Tonight's the Night."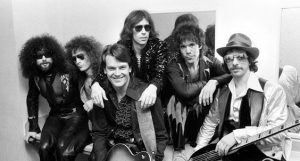 6. Centerfold – J. Geils Band (1981) – Well, you're a fourteen year old boy and this video hits your favorite channel, MTV. Instant favorite, one of those drop what you're doing clips. Runners-up to the lovely young ladies that grace the screen are lead singer Peter Wolf's dancing and the drum surface actually being milk. Distant runners-up, by the way, but entertaining and memorable nonetheless.
Top 5 up tomorrow with a full dose of the 1970s. Talk to you later. Troy