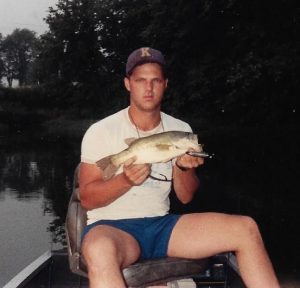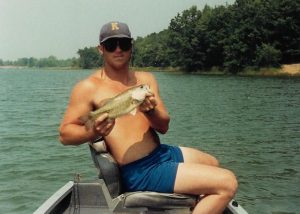 So this old Lake Storey outing is kind of fun to look back on for a guy who is a couple weeks from turning 52. I've got to say that the soon to be 22 year old fellow in these pictures with those Lake Storey bass was in pretty decent shape back then. Summer days spent pushing a mower around the Galesburg city parks and summer nights knocking a softball around some of those same locations had me kind of dialed in once upon a time.

Original log entry and the data entry database version from the "Computer Age"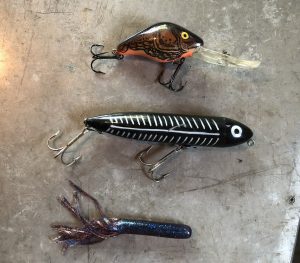 Winning lures including the actual Mann's 15+ crankbait, a newer Zara Spook and a 30 plus year old Tender Tube
It's also fun to compare a couple pictures from nearly 30 years later with a bass from last fall and a crappie from Mother's Day weekend this year. Same location, old faithful favorite Lake Storey, but several decades of water under the bridge for both me and the fishing hole. If I do say so myself, neither of us are too much worse for wear.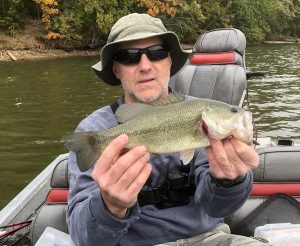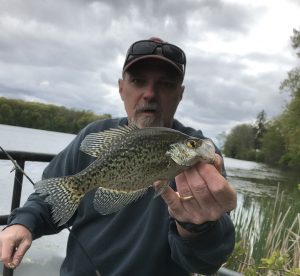 Lake Storey is still a good fishing hole and I'd like to think that the angler has gotten better with age at figuring it out
And here's what's funny and rather timely.
Last week I wrapped up a six week fitness/weight loss challenge at work and managed to pull off the win. Last fall I did the same thing and while I lost exactly 20 pounds (200 down to 180), I wound up losing the contest by under a pound. Well, I was kind of bummed and since I had gained 17 of those pounds back I was poised for another try and determined that I was not going to be runner-up again.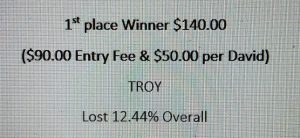 More on that tomorrow. Talk to you later. Troy