Top 5 angler, John Kirkemo, and I joined forces last Saturday for a "dog day" pursuit of some Knox County strip mine bass. We persevered in the challenging weather and water conditions to eke out a decent haul in terms of numbers. Quality bites, on the other hand, were tough to come by. Read on for the whole truth and nothing but the truth.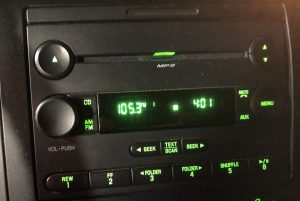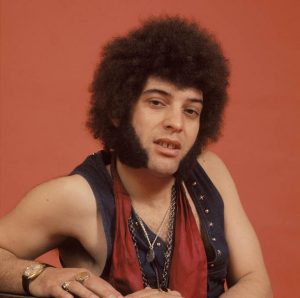 What a start to the day, 4:01am with Mungo Jerry's "In the Summertime" on the airwaves, classic cut and killer sideburns (that's lead singer Ray Dorset by the way, not John Kirkemo)
Stats
Date: July 13, 2019
Location: Knox County, IL private strip mines (2 lakes)
Time: 5:00am-11:30am
Weather: Sunny/breezy to calm
Air Temp: 68-86F
Water Temp: 82-83F
Totals: 16 bass
Lures:
5" Yamasenko wacky rig, weighted or weedless (various colors) – 13 bass
Booyah Buzz Buzzbait (snow white shad) – 2 bass
Spinning Worm Rig – 1 bass
Top Bass: 1-7 (Senko)
Top 5 Weight (only 4 at 12" or better): 4-6 (1-7,1-4,1-0,0-11)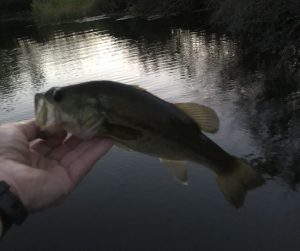 5:13am First bass roughly a half hour before official sunrise
Notes and Nonsense
Tough Times – I subscribe to an old saying that "the best time to go fishing is anytime you can." Well, after a wet and stormy spring, we were blessed with a dry summer day so that was a good thing. However, balmy temps, clear skies and barely a breeze aren't exactly what one would dial in for picture perfect bass fishing conditions. At my house we also have a saying that "you get what you get and you don't throw a fit." Grin and bear it we did and managed enough bites to make a respectable showing.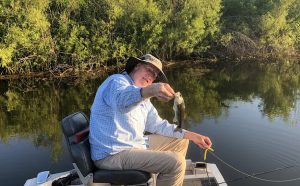 6:46am John is on the board with a weedless Senko wacky rig
Best and Bust – The Senko wacky rig was by far the star of the day when fished either weighted (me) or weedless (John). No surprise there as I always have one tied on this time of the year and it is half of my regular 1-2 punch on the primary lake that we fished. The other half of that approach is a buzzbait which didn't work out so well in the prevailing conditions. That didn't mean that I didn't try to force feed 'em though. More on that below.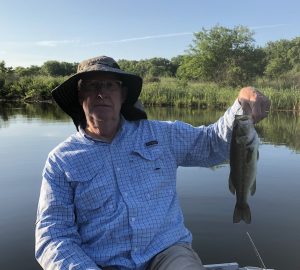 7:14am John lands what would be our Top Bass of the day at 15″ and 1-7 on the Senko
Bullheaded Buzzbaiter – To add yet another saying to today's post, I stubbornly stick to my "all it takes is one bite" rationale as I foolishly cast a buzzbait when the odds of success are rather slim. I rightfully caught some razzing from John as he offered up half a dozen legitimate and well-informed reasons throughout the morning as to why I should give it a rest. He was spot on and I knew it but on a few occasions I have managed to get that "one bite" on a summer day that has nearly outweighed all of the other bites combined. Mind you though that I did catch the fellow dishing out the advice casting about a topwater frog for a while. So you see, that topwater allure is a powerful thing. I guess it can even make you disregard your own advice. Then again, maybe it was the heat clouding my partner's decision making (in the interest of honesty, however, John did get a solid blowup on the frog late in the morning but the fish had bad aim).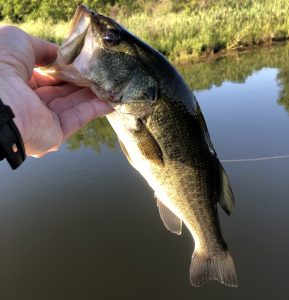 7:33am barely a "keeper" at 12″ and 1-0 on the Senko as big bites eluded us on this "dog day" morning
Risk and Rambles – Now for a public "thank you" to John for hanging in there with me on some of the peripherals of the outing. First up was an ill-advised but "worth a try" launch on a proven but tough to access lake. Got real close but called it off in the interest of not getting stuck. Part two involved taking the long way home to show John some of the off the beaten path Knox County outdoor offerings. Now I've been covering this ground for close to 35 years so let's just say that I've got more than a few of those "there was this one time" or "I remember" type tales. Much appreciated for lending an ear but then again I guess where was he going to go as I was his ride home.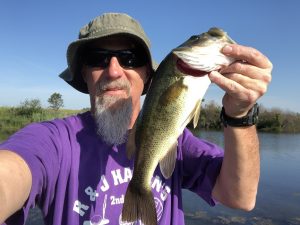 8:18am the best I could muster at 14.5″ and 1-4 on a Senko weighted wacky rig (stay tuned next week for a project regarding fishing attire kicked off here with a shirt from back in the day)
Got a couple more things from this outing to pass along but will leave you be for now so as to not get too longwinded. Besides, I'm guessing that you have something that you should be doing right now instead of reading fish stories. Perhaps like work or chores, so not necessarily "more important" things, just "other things." So, I won't keep you but make sure that you stop by again. Talk to you later. Troy