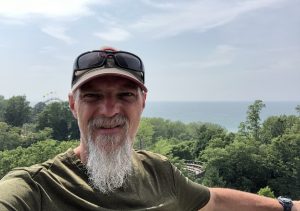 Roving reporter selfie perched atop an observation area with Lake Erie as a backdrop (used the stairs not the elevator)
Spent four days on the road for work this week starting with a 3:30am alarm to head to the airport on Tuesday July 16 and ending on Saturday July 20 at, oddly enough, 3:30am when I pulled into the driveway in a rental car. Amidst 32 hours doing IT stuff at two locations and slightly over 1,000 miles of diving I did manage to observe some outdoor stuff along the way. And since I bill this thing as an outdoor blog, well, here we go.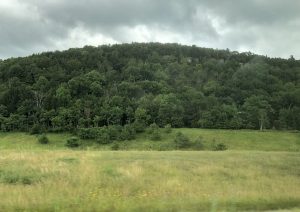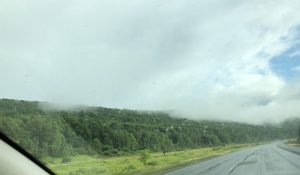 For a lifelong "flatlander" from Illinois, the Appalachian Mountains of Central/Western New York were pretty cool including the Catskill and Allegheny ranges. Nary a corn or soy bean field to be found.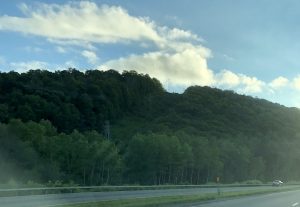 I particularly liked this spot that featured a sort of reverse Mohawk, now that took some work.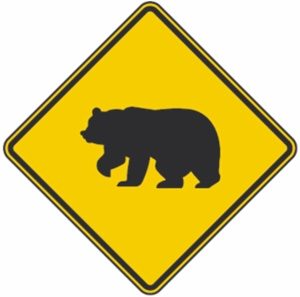 Interesting sign observed in Pennsylvania, made me think twice about an off road run.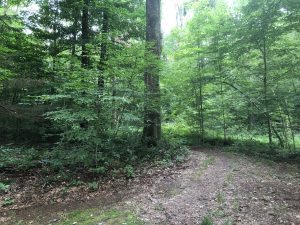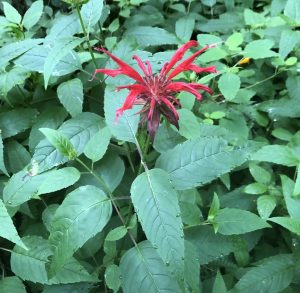 Pre-work day morning walk at Mead Park in Corry, PA. Embarrassed to say that I did not know this plant and had to cheat with a field guide. Wild Bergamot is one of my summer favorites and this bee balm is essentially the same thing.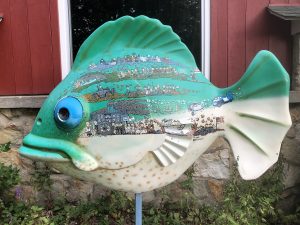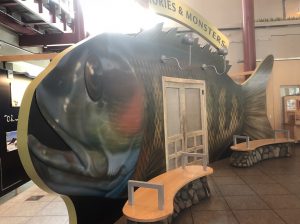 Did see some fish, Mead Park in Corry, PA (left) and Tom Ridge Environmental Center in Erie, PA (right)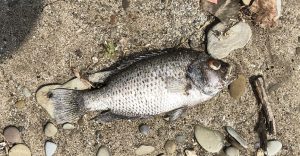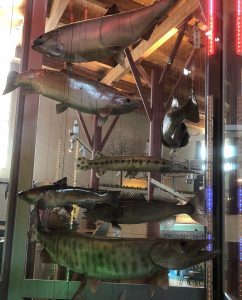 Some less than alive real ones too, Rock Bass at Lake Erie on Presque Isle, PA (left) and a sample of Lake Erie species at Tom Ridge Environmental Center in Erie, PA (right)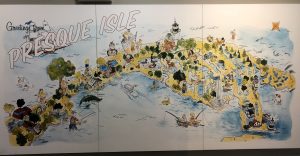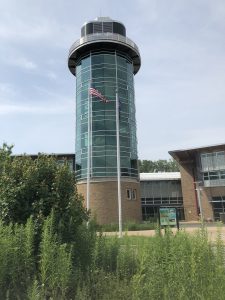 Got in a brief walk on Lake Erie's Presque Isle and a visit to the Tom Ridge Environmental Center in Erie, PA while waiting to check in for an evening flight home.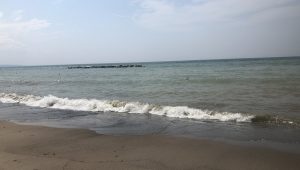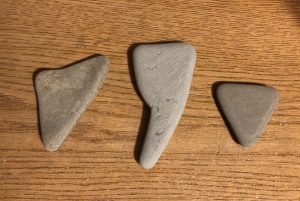 Before heading to the airport I had a short, hot stroll along an extra full Lake Erie (bet I was the only guy in long pants and steel toed boots) where I picked up a few "shark teeth" for the kids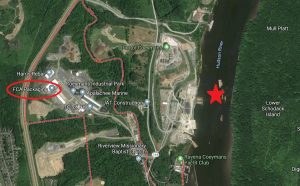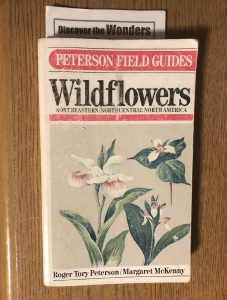 Wish list
A closer look at the Hudson River as I was in close proximity but too tired and too late after a long day, poor excuses
En route to Corry, PA I drove through Jamestown, NY, birthplace of naturalist legend, Roger Tory Peterson, and home of the Roger Tory Peterson Institute. Unfortunately, work hours and institute hours did not work out for the 25 mile return trip. Kind of bummed as his field guide series has meant a great deal to me over the last 30 plus years.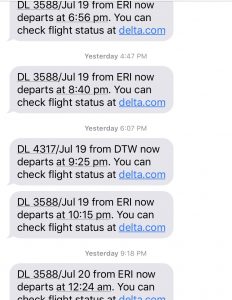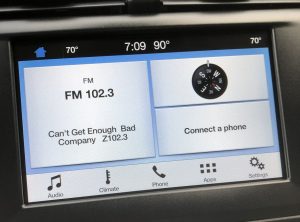 Return home was marked by flight delays due to bad weather in Detroit. By 5:30pm the continued delay had me cancelling flights in favor of a rental car to drive home instead. My flight that was originally slated to leave Erie, PA at 6:11pm apparently wound up with 12:24 am departure. I'd long abandoned flight plans and by that time was halfway across Indiana in a rental car. A long drive when leaving Erie. PA at 7:09pm Friday evening and hitting my driveway at 3:30am Saturday morning but worth it as my original flight to Moline didn't land until 9:00pm Saturday night.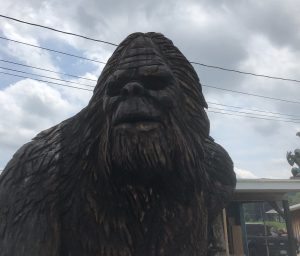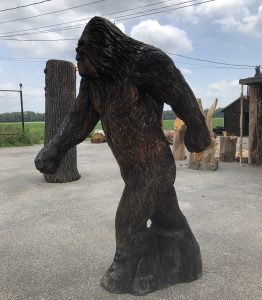 Oh yeah, saw this guy again in Western Pennsylvania, strangely in the same place I spotted him last time…
Top 5 Update headed your way tomorrow. Talk to you later. Troy