Our Top 5 leader continues to boost his creel with a trio of August bass that combine for nearly fourteen pounds of fish.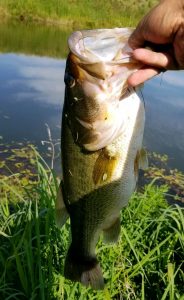 Weight: 4-14
Angler: Jim Junk
Date: August 3
Location: Knox County public strip pit
Lure: Texas rigged Senko
Structure: Weed edge
Angler Comments: Ran into a Senko Texas rigged bite, most were deep and small but caught one every few casts. Somewhere in the middle of this a 4-14 smashed the Senko at the weed edge.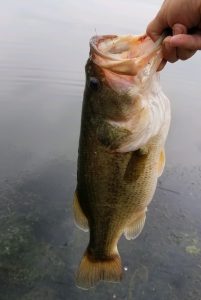 Weight: 4-6
Angler: Jim Junk
Date: August 3
Location: Banner Marsh
Lure: Rapala Clackin' Rap
Weight: 4-10
Angler: Jim Junk
Date: August 20
Location: Banner Marsh
Lure: Chatterbait
Structure: Weed edge
Angler Comments: Today was 3 bass with top weight of 4-10 that came off a weed edge and hit a chatterbait.
Top 5 Weight: 23-9 (5-3,4-14,4-10,4-8,4-6) culls a 4-6 and 4-3
Way to go, Jim. When paired with last week's submissions our 2019 August Top 5 sits at 16-13, within striking distance of the current August record of 18-9 from 2017. Still nearly a week left before September, so a shout out to send them my way in pursuit of a new monthly mark. Talk to you later. Troy