We're going to roll through the rest of the week with some more Emiquon flashbacks as public access at the Fulton County site marks its ten year anniversary. First up are a trio of posts from my former blogging gig that hit the internet back in May 2011. It's "Colors" for today followed by "Guts" and "Windows" before we finish off the week with an Emiquon Friday Flashback.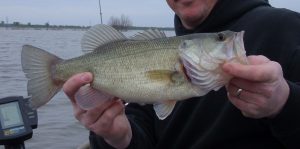 Two bass, two hues with the upper fish having more pronounced barring along the body                                              as well as darker fins, mouth and gill plate
Originally Posted 5-7-11
No matter the aim, The Emiquon Preserve is an outdoor blogger's dream.
My brother, Brent, and I found the color variations to be quite appealing amongst the individual bass in our creel. We took pictures of well over a dozen of our catch for various reasons including the following photo essay. Hopefully the shots will do the fish justice but there's nothing like seeing it firsthand and I would encourage you to give it a try sometime.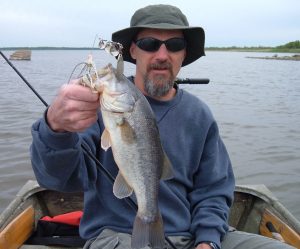 Pale bass and "silver bass" comparison, the latter of  which  featured a metallic shimmer and an orange tint to the fins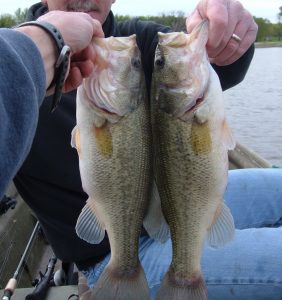 Like the anglers, these two could have been brothers, quite similar coloration
Each of the fish posted above came during a May 2, 2011 outing where Brent and I posted 36 bass in just over six hours on the water (12:30pm-6:45pm). Obviously, lighting and the angle of the pics has some effect but it was really quite a treat to see this population in person. Not sure if it was the result of a random batch of bass in those initial stockings but yet another unique aspect to what was a unique fishery.
More Emiquon stuff tomorrow so talk to you later. Troy