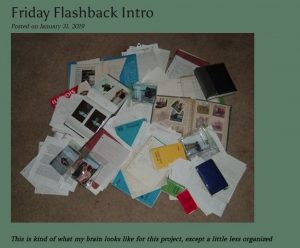 So, I like to write, right?
And whether or not there is any financial gain or compensation, I do take pride in my efforts and strive to post quality, regular content. (Note: just for the record, my blogging hobby actually costs me money at present).
A significant part of that regular content is my "Friday Flashback" series which wraps up its second year with this wrap-up post. Nothing new here as you've seen these pics before if you tagged along in 2019. If so or if not, feel free to search the archives here and have another look.
Nope, this is strictly one of those "pat myself on the back" recaps and also allows me another opportunity to address my penchant for stats.
42 Straight Fridays spanning February (pic above) to November (pic below)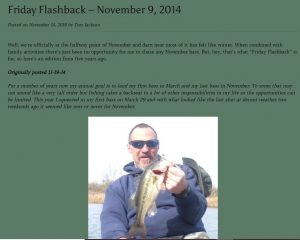 Hundreds of pics including plenty of guests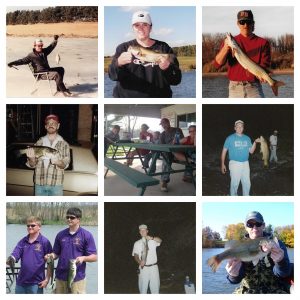 Did I mention there were guests?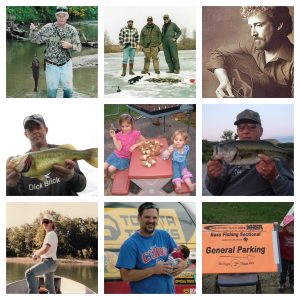 Lots of lures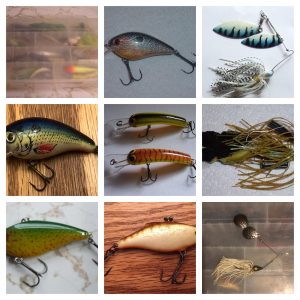 Faces, places, logs and more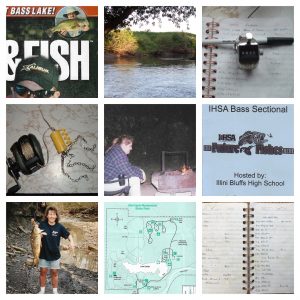 And, yes, I got in on the flashbacks too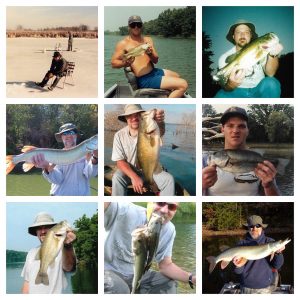 It's been fun and I'm looking forward to another batch of reminiscing in 2020. But I'm getting ahead of myself as this year isn't quite finished yet. So stay tuned as I just went to great lengths to see about that elusive 2019 November bass. Talk to you later. Troy