Hey, here's what we need, a contribution to the Top 5!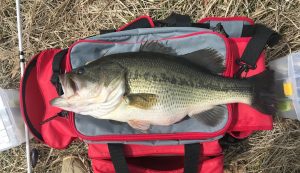 Weight: 6-14 (21.5")
Angler: Chris Schwarz
Date: March 25
Location: Warren County pond
Lure: Spinnerbait (bluegill)
Structure: 3' of water near rocks and weeds
Angler Comments: My first submission is a personal best. I couldn't believe the belly on this thing! Also, this bass had a bluegill sticking out of its throat and also who knows what else in its stomach. I released her as I'm sure she will dump her eggs in the coming weeks.
Top 5 Weight: 6-14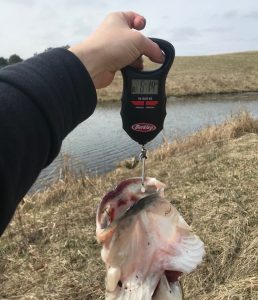 Congratulations, Chris, on the new personal best and what a great start to our suddenly odd 2020.
Strange days indeed and I'll just leave it at that. Stop back by as I try to provide a little escape via the blog, Facebook (click here or see link at top of page), You Tube (click here) and Twitter (click here or see link at top of page). Stay safe and talk to you later. Troy