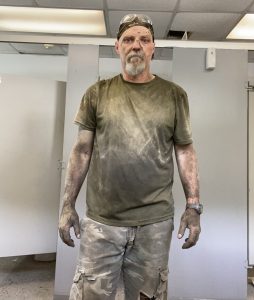 Starting back in 2011 at age 44 while blogging for a now defunct outdoor website, I started doing a "Thoughts" thing on my birthday. Well, with a weeklong work trip to Georgia, I did not have an opportunity to post this year's edition on my birthday. However, the lengthy drive did provide ample time to ponder and surf the radio dial so belated is perhaps better than nothing?
The voice of Pat Hughes was music to my ears as Cubs baseball graced the airwaves on my ride home. I listened to the broadcast from start to finish. From "And away we go…" through "Time to fasten those seat belts…" to a "Cubs win!" finale.
I mentally collect unique song lyrics and words. Among those on my trip were "All day long wearing a mask of false bravado" and "It's spurs and latigo." Name those tunes?
Boy, have I been missing my MLB boxscores and the stories that they tell. How about Kyle Hendricks on Opening Day?
9.0-3-0-0-0-9-0-103-74-0.00
There's more than one way to rig a Senko and I need to step beyond wacky.
The Cubs are sending foul balls to the season ticket holder whose seat is nearest where the ball lands. Do you think it would be a magnanimous gesture or an insult to hire Steve Bartman to collect the fouls? Poor guy, wasn't his fault that Cubs came up short all those years ago.
Saw my first Illinois armadillo this week in Southern Illinois.
Being a radio broadcast baseball fan, there really isn't much difference. The Cubs are pumping in a little crowd noise and the rest, as always, transpires in my age old baseball imagination.
For summer fishing, a dam is a darn good place to start.
37 years ago yesterday was the George Brett "Pine Tar Incident." Still one of my favorite baseball highlight clips. Brett played the game with a passion that is on full display and no better instigator than a character by the name of Billy Martin. Great stuff and worth a look at the clip and entire story.
There is no such thing as a bad Steely Dan song.
Radio is a wonderful way to take in a ballgame. I have no idea what most of the players even look like and it doesn't matter.
Dorothy Gale vs. Motley Crue – As I pulled into the driveway after four long days on the road I wavered between "There's no place like home" vs. "Home Sweet Home."
Tough call. Talk to you later. Troy