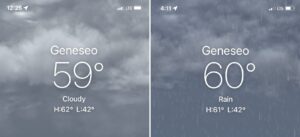 Nice weekend weather found me back on The Canal last Sunday for the first time in two weeks. Of course, fishing came only after completing a family yard work project on Saturday. Results and rambles below.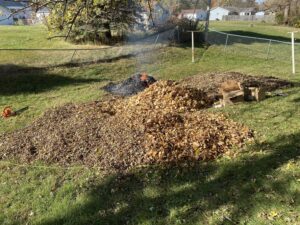 Saturday work earns a Sunday fishing trip
Stats
Date: October 30
Location: Hennepin Canal
Time: 12:30pm-4:00pm
Totals: 14 bass
Weather: Overcast/breezy/rain, 59-60F
Lures: Booyah Blade spinnerbait (bleeding shiner) with Zoom Creepy Crawler trailer (root beer pepper green) – 14 bass
Top Bass: 2-4 Spinnerbait
Top 5 Weight: 8-15 (2-4,2-3,1-10,1-7,1-7)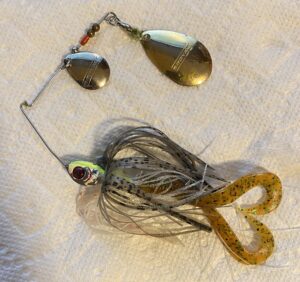 Notes and Nonsense
Wood is Good – I like to fish fast, and it doesn't get much better than pitching a spinnerbait around wood cover. The stretch of The Canal that I fished on this outing features plenty of trees, laydowns, logs, and brush along the shorelines. These targets really shine when the vegetation dies back this time of year to allow better coverage of the cover with a spinnerbait. Short casts, some nearly flips, to the cover are the ticket with the lure worked as tight to the wood as you can, even bumping it at times. Keep firing away and hold on as sooner or later, the bites will show up.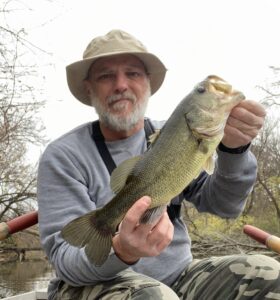 1:39pm – Top Bass at 2-4 (17.5″) on a spinnerbait
Ones That Got Away – While I did land a pair of two-pounders, I also lost another pair. I am not sure what happened as they felt like solid hooksets, and I had them on the way to the boat. Neither jumped but simply came off while in sight just below the surface. It's always disappointing to lose a fish but those two cost me a shot at a double-digit Top 5. I ended at 8-15, so if both were right on the money at two pounds apiece that would have produced a Top 5 Weight of 10-1. Still a good evening but I wind up with another fish story of what might have been.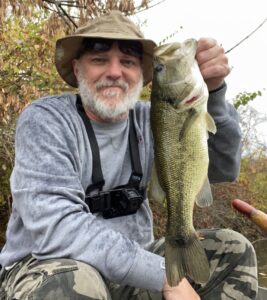 3:31pm – Top Bass Runner-Up at 2-3 (18″) on a spinnerbait
Damp Finish – I did not pay attention to the forecast of rain as I was more focused on the pleasant temperature hoping it would get the bass in a biting mood. The fish cooperated but the weather took a wet turn for my last thirty-five minutes on the water. As a result, I ended up rather soaked but landed my final four bass during the showers. Brent was out on Lake Storey during the same time and wound up getting rained on while in his kayak as well.
Brent's report from Lake Storey also featured some precipitation
A solid day even with a couple that got away. Pleasant weather beyond a shower but I could sure feel November on the way. Conditions like these bring back the feel of the old trapping days. At least this time, I only had to drag a boat about fifty feet back to the truck instead of a pack basket with over fifty pounds of fur.
And now, it's on to the quest for a November bass. Stable weather for the next week means there is no better time than the present to take my shot. Stay tuned and talk to you later. Troy