Today we look back at who I spent time with in the boat or on the bank during 2017. And these days it's not too surprising that I happened to be related to every one of them.
Now, when I initially thought back on 2017, I found myself thinking that I had been rather selfish in my fishing with nearly all of my fishing time spent flying solo chasing those darn bass. There'd been plenty of requests to tag along from the kids which didn't materialize for various reasons, such as a reluctance to get out of bed at 4:30am. It is also a tough sell on a long day as I selfishly like to put in more than a few hours, particularly when hitting my old stomping grounds as they require about a two hour round trip.
Okay, enough of the excuses, gonna look to boost time on the water with some fishing partners as part of the Resolutions posted for 2018.
And, actually, when looking back there was a lot more of that quality family time than I initially thought, just look below.
May 27 and May 29
Got the kids out on these two occasions on a pothole of a pond near Coal Valley, IL. Aquatic weeds and limited bank and casting access provided some challenges but we reeled in a decent amount of fish.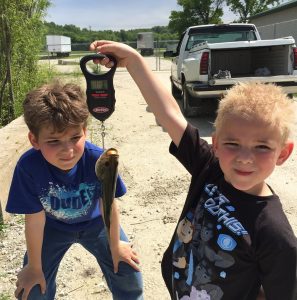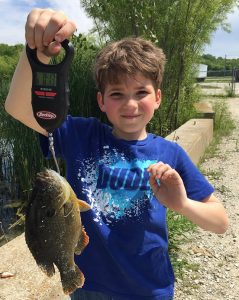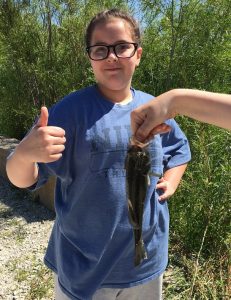 June 2 and 3
A family camping trip to Little John produced the regular multi-species quest and our brood have taken to the hobby like a fish to water. A good bunch and fun to watch them practice and hone their skills. Next up, consistently baiting your own hook and talking off your own fish.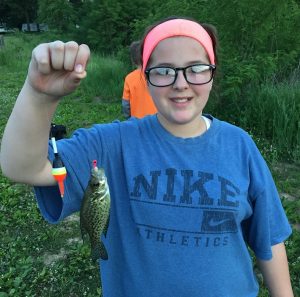 June 25
Went exploring with Carly and Jayce for a change of pace after our Coal Valley spot let us down. They were all about a change of scenery and we found some cool access and a handful of fish on the Hennepin Canal in Colona, IL.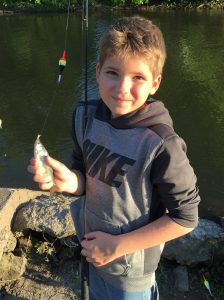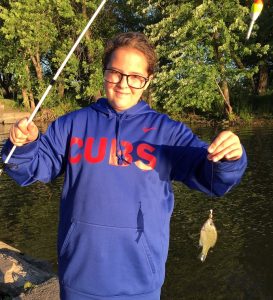 July 8 (3.5 hours, 17 total bass, 5-0 and 3-5 Top Bass, 12-4 Top 5 Weight)
The lone trip with Dad for 2017 produced a decent quantity of bass and though it took a while we also posted two real solid catches. This outing was featured in a return to a retro fishing report entitled Lake Lowdown. Look for a revisit to this format at some point in 2018.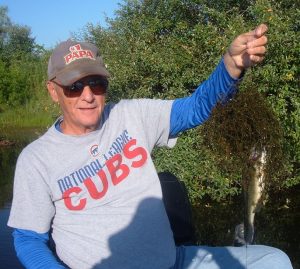 July 8
After the "serious" bass outing for me and Dad, we were joined by my boys, Jayce and Zac, for some panfishing amidst some goofing off. A great time with lots of good photos and some video footage that I hope those two youngsters will appreciate more and more as they get not so young.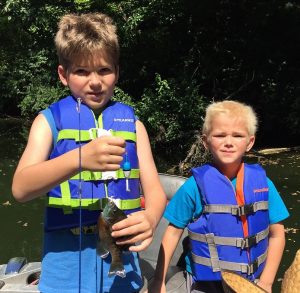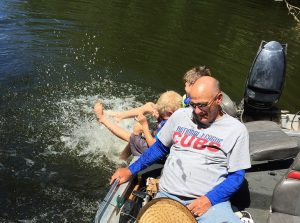 July 15 (5.50 hours, 15 total bass, 7-3 Top 5 Weight, 1-6 Top Bass)
On the heels of the successful outing for me and Dad, I did the brother fishing trip with Brent to see if we could pull off another one. We struggled a bit as can happen during the "Dog Days" of summer, fishing longer but still coming up a bit short on quantity and a bit more short on quality.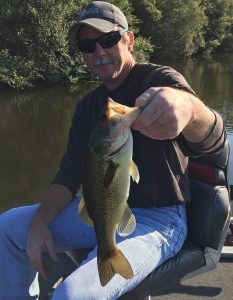 September 17 (6.75 hours, 27 total bass, 8-3 Top 5 Weight, 2-9 Top Bass)
A very comfortable and successful fall drawdown day on the "home lake", Lake Storey, with my brother, Brent. Even wound up with a toothy fish as can happen, just another reason that this is probably my favorite fishing hole. We even made a pact to split time in both ends of the boat so nobody could claim they got "front ended." 27 total bass was a very good day and you'll have to ask Brent who wound up on top despite equal time in the generally advantageous front of the boat position.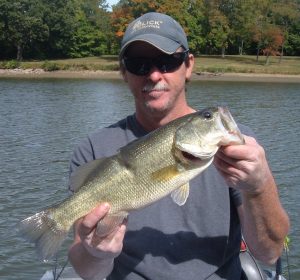 That does it for another look back at 2017 as I await my next shot in 2018. Plenty of fun with some fishing buddies but must say that a couple are missing on the list. Definitely need to get my wife, Julie, out there as well as our oldest daughter, Helena, who is content to observe her younger siblings getting it done. However, I got some inspiration from an NCAA football stunt last season to provide a little competitive incentive in 2018. Stay tuned for the reveal in a future posting once spring kicks into gear.
But wait, I am not yet finished with 2017, as once I get on a roll talking fishing…One final project headed your way. Talk to you later. Troy