Okay, so maybe you don't really want a resolution, but as a committed outdoor blogger, I'm going to give you some. After all, this annual exercise (often in futility) is just too good to pass up. Here we go, for 2018…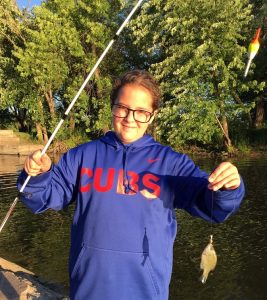 Bass Break – Going to be tough to top 2017 in terms of my Top 5 weight of 26-13. Not to say that I'm not going to try, but it's high time that I go back to my fishing roots and give some other species a shot.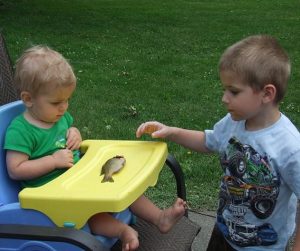 Catch and Cook – A much younger generation dominates the fishing vlog landscape and I keep a watchful eye on a handful of them for entertainment and occasional enlightenment. One standby is something they call "Catch and Cook" videos. Now, I don't know that I will necessarily go the whole video route but I do plan on keeping some fish with the intent of showing the kids the whole process from reeling 'em in to chomping 'em up. Been a lot of years, hope I still remember how to clean fish. Hey, Dad…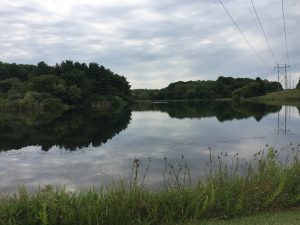 New IA H2O – Now that Iowa is only a handful of miles from home, I've taken to purchasing the non-resident license and trying to fool some Hawkeye State bass. My exclusive destination to date has been Scott County's Lost Grove Lake but for 2018 I've got my eye set on a couple other spots to add to my list.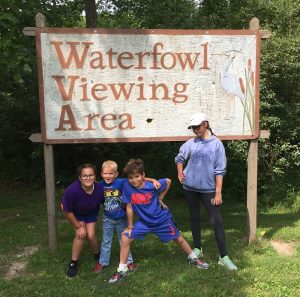 New Parks – Our family had a good time with several day trips to Illinois and Iowa parks in 2017 and I want to continue that trend in the New Year. There's tons to choose from whether a few acres amid the urban setting of the Quad Cities or expanses that lie beyond the hustle and bustle of the city.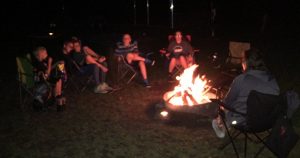 New Campground – While our normal stomping grounds of Little John Conservation Club or Lake Storey just outside Galesburg, IL are outstanding outdoor resources, I'm looking to expand our horizons and show the kids some new scenery. Once again, plenty of opportunities are available within close proximity which is cool as I hate wasting time sitting in a vehicle that could be better utilized getting some fresh air.
Definitely a family oriented slant on the 2018 outlook and that is the overall intent. I had an excellent 2017 on the water chasing my bass but admittedly got a little selfish and had more than a few "Dad can we go fishing?" requests that didn't materialize. So here's to getting better at fulfilling those wishes.
Stay tuned as the New Year gets underway for a look back at how I fared on my 2017 resolution list. Talk to you later. Troy